Dow Jones index falls 2.3%, sets ASX up for declines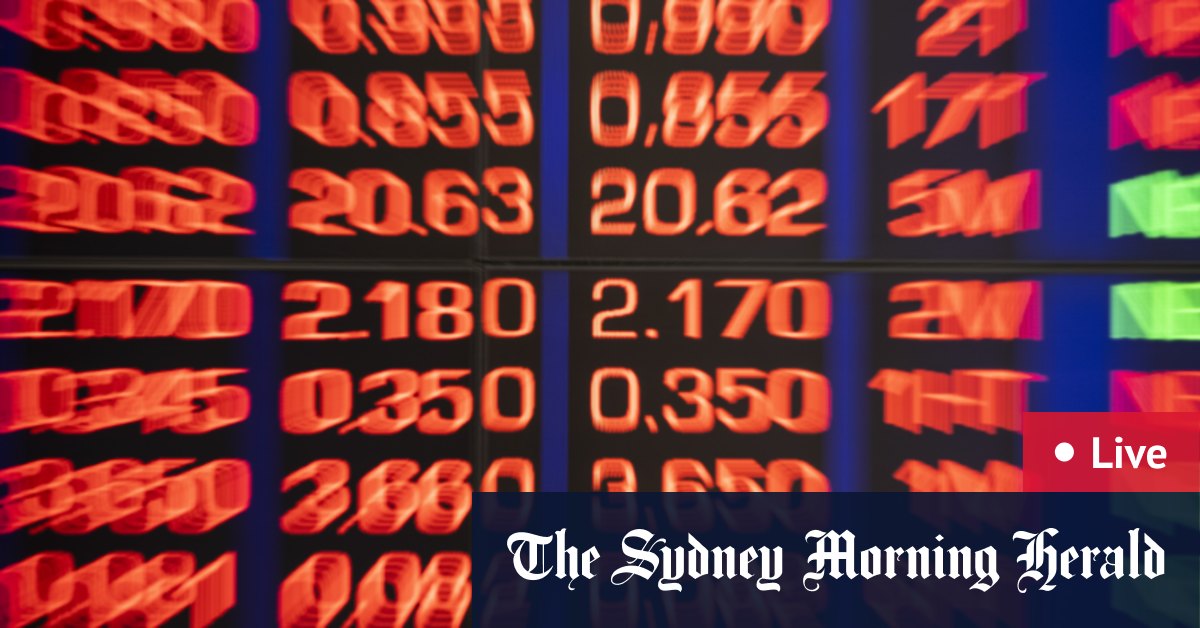 Summary
Dow Jones index falls 2.3%, S&P500 falls 1.9%, and the Nasdaq falls 1.6%. 
VIX rises to a six week high of 32.46 points as uncertainty rises
ASX futures down 55 points, or 0.9%, Aussie dollar -0.2% to US71.26 cents
Spot gold up 0.1% to $US1904.78 per ounce, Brent and WTI crude down more than 3%, Iron ore down 0.8% to $US114.63 a tonne
Latest updates
Wall Street wrap: Virus fears rattle investors
US stocks fell sharply overnight, deepening last week's losses, as a troubling increase in coronavirus counts put investors in a selling mood. The skid came as doubts mount on Wall Street that Washington will come through with more stimulus for the economy before Election Day.
The S&P 500 slid 1.9 per cent, its biggest single-day decline in more than a month. The Dow Jones Industrial Average dropped 650 points after having been down more than 960 during the heaviest selling. Technology companies drove much of the broad sell-off, though losses in communications services, financial and industrial stocks helped weigh down the market. Energy stocks also dropped in tandem with crude oil prices.
Good morning, and welcome to this Tuesday edition of Markets Live. Guiding you through today's news will be Lucy Battersby and Alex Druce, who is back from his sabbatical.
Sharp losses tipped for the ASX after global markets soured overnight.
This blog is not intended as financial advice
Source: Thanks smh.com