Coca-Cola Amatil to exit ASX in 2021
Iconic Australian beverages company Coca-Cola Amatil could disappear from the local bourse as early as March 2021, under the expected timeline for the proposed sale of the business to Coca-Cola European Partners (CCEP) for $9.3 billion.
The European arm of Coca-Cola made a takeover bid for Coca-Cola Amatil late last month. More details of the deal were released on Wednesday, including that Coca-Cola Amatil would be liable for a break fee of $46.4 million payable to CCEP if the transaction does not go ahead.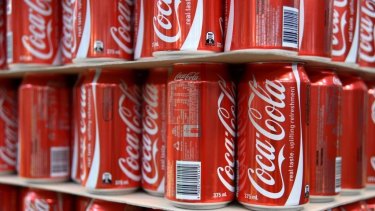 However, CCA's independent directors, including managing director Alison Watkins, have unanimously recommended that shareholders vote in favour of the scheme, in the absence of a superior proposal and subject to the findings of an independent expert.
Under the proposed $9.3 billion deal, Amatil shareholders would be paid $12.75 cash per share.
Shareholders are expected to vote on the takeover offer in March. The sale also needs court and regulatory approval.
Some Amatil shareholders have expressed reservations about the deal, saying it looked "opportunistic" because Amatil's stock price and its sales have been significantly hit by COVID-19 this year.
"We really don't see how it's a compelling price compared to the standalone opportunities the company can deliver," said Reece Birtles, chief investment officer at Martin Currie.
Parent company the Coca-Cola Company, welcomed the latest progress towards a sale. "This is a positive development for the shareholders of both companies and the overall Coca-Cola system. We are confident that CCEP and Amatil's actions toward a combination of their significant strengths and capabilities will unlock further growth and value in their respective markets," it said.
The Coca-Cola Company owns 30.8 per cent of CCA but under the deal it will sell its stake to the European Coca-Cola business and be paid in cash, and possibly via the issue of CCEP shares.
CCEP chief executive Damian Gammell said the strategic rationale behind the deal was compelling. "This is a fantastic opportunity to bring together two of the world's best bottlers to drive faster and more sustainable growth," Mr Gammell said.
Coca-Cola Amatil shares closed up 0.7 per cent at $12.55 yesterday. CCEP is a relatively new entity, having been formed in 2016 through the merger of three different operations. Last year it generated revenue of 12 billion euros ($19.92 billion).
The company is the world's largest Coke bottler based on revenue and serves a consumer population in excess of 300 million people across western Europe. It is listed in London, Spain, New York and Amsterdam. Coca-Cola Amatil is one of the biggest bottlers in the Asia-Pacific region.
Source: Thanks smh.com