National Australia Bank profit – the best of a bad bunch
The first call most home loan borrowers should have made on Wednesday afternoon was to their bank. Australians are not used to having fixed mortgage interest rates below variable rates; having a rate below 2 per cent is uncharted territory in Australia.
The banks may be bowled over with customer calls but it's a fair bet they will be looking to refinance their existing loans. Nabbing new customers? Well, that's another thing entirely.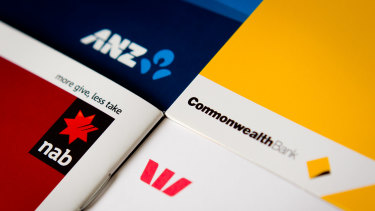 Australian banks don't see home loan growth improving much from its current sluggish rate – even though the first home owners' market is on a bit of a tear. This is despite rates for a four-year fixed loan falling below 2 per cent for the majors.
So while it's good for borrowers it only adds to the complexity of the juggling act that the banks are now facing. And given that the RBA has undertaken to keep the cash rate where it is for three years, there will be no respite for banks in the short term.
For each of the banks the prospect of taking market share clearly makes sense. But this is especially difficult to do in a low interest rate environment, where price competition would only reduce their already thin net interest margins.
National Australia Bank's chief executive, Ross McEwan agrees that buying market share isn't an option when interest rates are so low.
Instead the banks have adopted the phrase 'time to yes' as their mantra. This measures the time between application and approval.
We know that the majors have been laggards in this respect – having been outmaneuvered by smaller lenders. And Westpac's results this week demonstrated that its snafu in processing loans was largely responsible for the hit to its share of the mortgage market.
Of course the unspoken tool banks can use to grab market share is increasing their risk appetite. None will ever admit to it but a recent uptick in loan to value ratios suggests the banks are starting to lend money to people with smaller deposits.
Sure at this stage it could hardly be called a wave of risky lending but bear in mind it's happening against the backdrop of what most banks are calling a still falling property market.
Bank's have been hit from all directions and some have responded better than others to the litany of issues they are facing.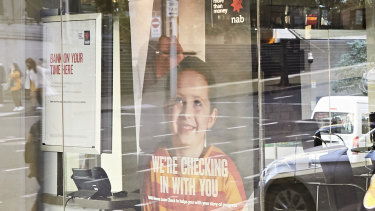 The National Australia Bank has dealt with the cards it has been handed a bit better than ANZ or Westpac. The Commonwealth Bank is, at this stage, the best in class but it has a different reporting period than the other three, so it's not as readily comparable.
That said it has been a horrible year for bank profits. ANZ, NAB and Westpac profits were down 42 per cent, 37 per cent and 62 per cent respectively in the 2020 financial year to September 30.
Each of them recorded levels of one-off provisions or remediation charges which are reflected in these outsized falls in profits. They did, at the very least, manage to reward shareholders with a payout of around 50 per cent of profit in the second half – the maximum currently allowed by the financial regulator.
Now they are caught in the dilemma of how to maintain or grow profits when their margins are under enormous pressure. In ultra low interest rate environments bank margins can get squeezed because the amount they pay depositors can only go so low. Already a large rump of deposits are receiving zero interest.
Under normal circumstances the response would be to make further inroads into their cost base.
But the COVID-19 pandemic has not only required banks to radically increase credit provisions, it has also added another layer to expenses, leaving them to swim against a strong cost tide.
The banks already had elevated costs in the wake of cleaning up the mess exposed during the Royal Commission. Dealing with the long tail of remediation has been expensive – it has required investment in people and systems along with compensating customers.
Westpac is additionally challenged by the need to get its compliance systems in order in the wake of actions taken by the financial crimes watchdog, AUSTRAC, relating to money laundering. These costs are over and above the $1.3 billion needed to settle this legal action.
The struggle with containing costs was evident to different degrees in all three profit reports.
Unfortunately keeping the cost base under control limits their ability to invest in more productive areas at a time when they desperately need to do so.
Business Briefing
Start the day with major stories, exclusive coverage and expert opinion from our leading business journalists delivered to your inbox. Sign up for the Herald's here and The Age's here.
Source: Thanks smh.com