Macquarie to profit as Nuix set for $1.8 billion IPO
Nuix is set to become Macquarie's most successful investment as the forensic software company prepares to lodge its prospectus on Wednesday for an initial public offering valuing it at $1.8 billion.
In what promises to be the biggest float of the year Nuix's initial public offering will comprise a primary issue of new shares of $100 million and a sell down of $875.3 million with the company expected to list on the ASX on 4 December.
Nuix's data analytics engine is used around the world to manage cyber security, risk and compliance threats, and investigate fraud. It's software can process over 1000 different file types by trawling through emails and attachments.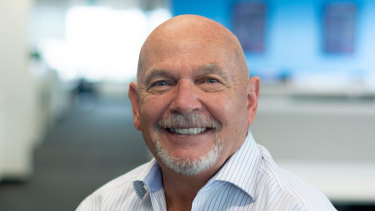 Terms were sent to fund managers on Friday morning for the deal and the company completed its book build on Friday night.
According to the bid documents Macquarie, which holds the stake on its own balance sheet, rather than in external funds, will reduce its 66.1 per cent stake in Nuix to 30 per cent.
One company insider, who did not want to be identified, said the book build was a "raging success" with demand several times the $975.3 million shares on offer.
The Sydney based startup's valuation is based on shares priced at $5.31, nine times its projected revenue for 2021 of $193.5 million and 24.7 times its projected earnings of $63.6 million.
Last financial year Nuix's revenue was $175 million with a gross profit margin of greater than 85 per cent.
Nuix's listing would give the company, which was started by Australian scientist David Sitsky in 2000, an enterprise value of $1.744 billion and market capitalisation of $1.811 billion.
Since it was founded demand for Nuix's services have grown substantially, driven by greater data volumes and an increased focus on governance, risk, privacy and compliance functions.
It has around 1000 clients in 79 countries, including the Australian Defence Force, US Securities and Exchange Commission, HSBC and Amazon. Nuix's software was also used by the International Consortium of Investigative Journalists to review documents for the Panama Papers investigation.
Macquarie took a stake in Nuix in 2011 and is the largest shareholder with its 66.1 per cent holding which Jeffries analyst Brian Johnson has estimated has a $350 million book value.
Other major shareholders include Blackall with a 9.3 per cent stake, Cavill Armitage which holds 5.9 per cent and chief executive Rod Vawdrey who holds 2.5 per cent.
Based on the offer price that implies a value for Macquarie's stake of around $1.12 billion of which it will be selling over $600 million which implies a $750 million gross profit.
The IPO will cement Macquarie's investment in Nuix as the single best investment in its history, better than Dyno Nobel from which Macquarie made a profit of $290 million after its initial public offering in 2006.
It will offer a welcome boost for Macquarie which in September revealed it expected earnings for the current half to dive by 35 per cent as a result of the coronavirus pandemic.
In a research note published last week, Jonathan Mott, analyst at UBS said a sell down of Macquarie's stake in Nuix would help support the bank which had been held back by subdued deal flow and further impairments.
"Given the increase in Nuix's revenue and earnings, as well as the multiples currently being paid for technology companies, we believe this could lead to substantial investment income for Macquarie."
Nuix's bid form notes the company's valuation is based on the assumption that legal proceedings brought by former Nuix CEO Eddie Sheehy are resolved adversely to Nuix and if the company is successful the offer price implies an 8.4 times revenue multiple.
"For the avoidance of doubt, Nuix rejects the former CEO's claim in its entirety and is defending those proceedings," it states.
Macquarie and Nuix declined to comment.
Source: Thanks smh.com