Village Roadshow suitor breaks investor deadlock with sweetened deal
Village Roadshow's largest independent shareholder, Mittleman Brothers, will be forced to buy up more shares of the theme park and cinema business if it wants to block a BGH Capital takeover bid after another key investor supported an increased offer on Monday.
The BGH offer for Village Roadshow is back in play after it increased its bid from $2.32 per share to $3.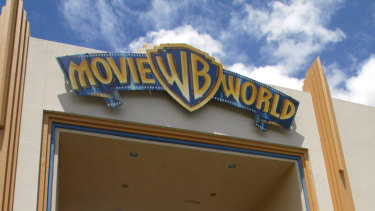 It was enough to win the support of institutional shareholder Spheria Asset Management and sent the share price soaring as much as 17 per cent to $2.87 as the markets priced in the prospect of the new $586 million offer succeeding.
Spheria holds a 7.8 per cent stake in Village, making it the second largest independent shareholder and a crucial voter at a scheme meeting next month.
As foreshadowed in reports on Monday, Spheria's Matthew Booker supported the offer of $3 per share for Scheme A, or alternatively $2.95 per share for Scheme B if the first scheme is voted down by investors.
Spheria "intend to vote all Spheria held shares in favour of the Structure A scheme and Structure B scheme" in the absence of a superior proposal, the fund manager said in a letter to the Village Roadshow board, which was released to the ASX on Monday along with the sweetened BGH offer.
"The independent directors continue to unanimously recommend that VRL shareholders vote in favour of each alternative scheme and believes that the BGH transaction is in the best interests of all VRL shareholders, in the absence of a superior proposal," the Village Roadshow statement said.
Spheria and Mittlemen own a combined 22.14 per cent stake in Village Roadshow, enough to vote down Scheme A, which does not allow brothers John and Robert Kirby and former chief executive Graham Burke to vote their 42 per cent stake in the company.
It may also have been enough under Scheme B, which allows the Village Roadshow veterans to vote their stake.
The scheme is expected to be put to a vote on December 7. It needs to be approved by 75 per cent of shares cast at the meeting and more than 50 per cent of investors by number.
Mittleman, which has clearly stated it would reject a $3-a-share offer ahead to Monday's announcement, now runs the risk of its fellow investors capitulating to the slightly lower Scheme B offer, which should be approved unless Mittleman acquires more than 25 per cent of Village Roadshow's shares to vote against the scheme.
The US investor then faces the prospect of injecting more money into Village Roadshow, which faces financial challenges if the takeover offer from BGH is not accepted by its investors.
Village Roadshow reported on Monday that operating cash flow, excluding capital expenses, was negative for the year-to-date and will remain negative for the remainder of the financial year ending June 30.
Net debt is expected to rise from $311 million at present to as much as $380 million by June 30 next year.
Last week, Morningstar analyst Brian Han said a capital raising is inevitable if the BGH offer is rejected.
"If minority shareholders reject the schemes and go down the capital raising route, there are risks as to how long it will take for the shares to recover to the current level, let alone beyond," said Mr Han.
Market Recap
A concise wrap of the day on the markets, breaking business news and expert opinion delivered to your inbox each afternoon. Sign up for the Herald's here and The Age's here.
Source: Thanks smh.com