'That bugger's nearly 90': Gerry Harvey, inspired by Murdoch, plans to retire at 100
Billionaire Harvey Norman founder Gerry Harvey has told investors he has no plans to retire from the electronics retailer and wants to work until he is 100, citing 89-year-old media mogul Rupert Murdoch as his inspiration.
Mr Harvey, who is is 81 and has chaired the ASX-listed chain since 1987, told The Age and The Sydney Morning Herald he hopes to remain at the firm for the next 20-odd years, pointing to the News Corp chairman Mr Murdoch as his "measuring stick".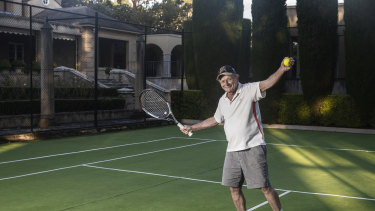 "My doctor says I'm in the top 5 per cent physically, the top whatever per cent mentally, and that I've got a really good chance of getting to 90," he said.
"So then I look at Rupert Murdoch, and that bugger's nearly 90, and he's still mentally and physically ok, so he's my measuring stick. You've got to be fairly optimistic.
"If there's a lesson there for people, it's that you don't have to retire at 60, you can still be a useful member of the community at 80 or 90."
Mr Harvey's comments came after Harvey Norman's annual general meeting on Wednesday where it revealed a 160 per cent jump in profit before tax for the first quarter of the financial year of $341.1 million.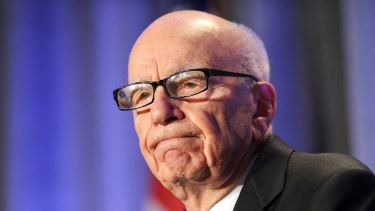 Aggregated revenue rose 28.2 per cent for the 16 weeks leading up to November 21 or 27.5 per cent on a comparable basis. Almost all of Harvey Norman's international locations grew their sales, with only Malaysia and Singapore reporting slight falls.
The company has been a major beneficiary of the pandemic due to many Australians buying new home office furniture and spending stimulus money on electronics. Mr Harvey maintained his shock at the consistently high profit figures, attributing the surge to a dearth of other spending options for shoppers.
"All that money people were spending on going out or going overseas is being converted into improving their houses or their gardens," he said. "And people have a lot of money just sitting in the bank."
Mr Harvey was also bullish on Christmas spending, saying he expects the end of year sales to be "booming" despite previously seeming reluctant to predict how it might play out in light of COVID-19.
"There's no question, now that I know what's in the pipeline," he said. "It's going to be very, very strong."
Harvey Norman's board has faced significant criticism at the company's annual general meetings in past years and received a rare 'second strike' in 2019 over governance concerns.
At this year's meeting the retailer received a small 11.5 per cent protest vote against its remuneration report. Executive director Chris Mentis received a sizeable 29.5 per cent protest vote with some proxy firms advising against his re-election due to board independence issues.
I look at Rupert Murdoch, and that bugger's nearly 90, and he's still mentally and physically ok, so he's my measuring stick.

Gerry Harvey
However, the appointment of new independent director and former Lynas chief financial officer Luisa Catanzaro was supported by almost 100 per cent of shareholders, a move Mr Harvey said was indicative of the "evolving nature" of the company's board.
Mr Harvey, who was up for re-election and is the 32 per cent majority shareholder, was comfortably re-elected, with just 5.8 per cent of voters dissenting.
Harvey Norman shares closed down 2.34 per cent to $4.59.
Goldman Sachs analyst Andrew McLennan said the trading update was positive, showing spending trends in Australia and New Zealand had continued largely unabated. "More importantly the group has also been attaining significant operating leverage from the sales growth, impacting profitability to a higher degree than forecast," he said.
Market Recap
A concise wrap of the day on the markets, breaking business news and expert opinion delivered to your inbox each afternoon. Sign up for the Herald's here and The Age's here.
Source: Thanks smh.com