Atlassian sharpens climate credentials with latest pledge
Atlassian will slash business air travel and press suppliers to reduce emissions as part of its aim to be carbon neutral by 2050.
The Australian Nasdaq-listed software maker, founded by billionaires Mike Cannon-Brookes and Scott Farquhar, has been outspoken on the need for climate action and already sources 100 per cent of its electricity from renewable energy.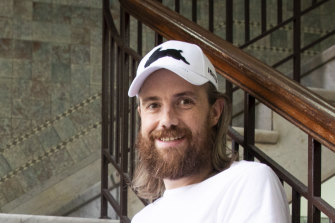 "Atlassian set one of the most ambitious climate goals ever, and we're one of the only companies our size globally to get to this stage," Mr Cannon-Brookes said of his firm that has annual sales of about $2.2 billion and a market value of $40 billion. "Achieving Net-Zero [emissions] isn't easy at all, but it's absolutely necessary."
"Our hope is that more companies see this is possible, and take the leap. The latest climate science says we need reductions to keep warming to 1.5 degrees to avoid the most damaging effects of climate change," he said. "Australia needs to do its part. Our future depends on it."
Mr Cannon-Brookes has been one of corporate Australia's most-prominent advocates of stepping up climate action, and is pouring millions of dollars into developing a huge solar farm in the country's north to export clean energy to Asia.
Jessica Hyman, head of sustainability at Atlassian, said the COVID-19 experience underscored the importance of setting goals based on the science.
"If we don't address these existential problems like climate change, we're going to be in trouble," Ms Hyman said. "They don't go away."
One part of the plan, to cut business travel a quarter by 2025, has already got off to an early start because of the pandemic, with emissions dropping more than 60 per cent from about 21,700 tonnes of carbon dioxide equivalent last year as lockdowns affected movement.
Still, the company expects a rebound as "lights go back on" and its own business continues to expand rapidly.
Atlassian, which is building a new headquarters in Sydney that will have half the embedded carbon and use half the energy of a conventional office tower, will also lean on suppliers to set their own science-based emissions targets. It hopes to nudge two-thirds of them to do so by 2025 up from less than 1 per cent now.
"You actually have to change the way your business operates," Ms Hyman said. "It's about creating a business that will be here for the long term, not just quarter over quarter."
While Joe Biden's win in the US presidential elections will likely bring more momentum to global action to reduce emissions when America rejoins the Paris climate agreement, companies everywhere will have to their part too, Ms Hyman said.
"We would hope that governments would lead when it comes to climate policy because it sets up a really strong direction for everyone else," she said. "But regardless of that, companies have a responsibility to act."
Source: Thanks smh.com