Childcare provider G8 Education in staff underpayment shock
One of the largest owners of childcare facilities in Australia has revealed it has underpaid as many as 27,000 current and former workers as much as $80 million over six years after an audit.
G8 Education said on Tuesday it had self-reported to the Fair Work Ombudsman after an audit by external lawyers and advisers found it had been paying under the award.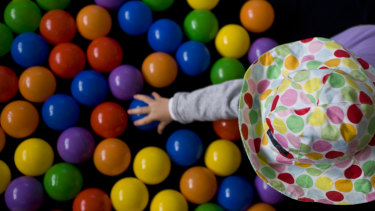 The company described the underpayment as "potential inadvertent non-compliance with some requirements" of the award covering childcare workers. It apologised to its staff for the errors.
"The issues identified primarily relate to payment for overtime, minimum engagement periods and
agreed hours of work and allowances. In many cases, the issues arose due to insufficient documentation of agreed hours."
G8 said preliminary assessment indicated it had underpaid its workers between $50 million and $80 million since July 1, 2014.
Several large companies have been reviewing their adherence to relevant worker awards after big employers like Woolworths, the Commonwealth Bank, Coles and Qantas discovered their workers had not received the entitlements allowable under the award.
G8 Education owns around 470 childcare centres around the country that operate under 21 different brands. Some of its brands include First Grammar, Creative Garden, Community Kids, Kinder Haven, Great Beginnings, Early Learning Services and Penguin Childcare.
G8 has started a full remediation program. It expects the backpay program to complete by July 31, 2021.
G8 chief executive officer Gary Carroll said the company deeply regretted the pay errors.
"We apologise unreservedly to any affected team member. As soon as we identified and quantified this issue, we initiated a remediation program to ensure they will be paid every dollar they are owed.
"The commitment of our people – particularly during the enormous challenges of the past year – is the key to our success. We are determined to ensure this issue can never be repeated."
The company said it had cash on hand to make the payments to its staffers.
More to come
Market Recap
A concise wrap of the day on the markets, breaking business news and expert opinion delivered to your inbox each afternoon. Sign up here.
Source: Thanks smh.com