A2 Milk to boost direct China sales as daigou market sours
A2 Milk will look to boost direct sales into China despite simmering trade tensions after forecasting a near half-a-billion dollar hit to its revenue because of disrupted trade across its lucrative 'daigou' reseller market.
The dairy giant lost as much as a quarter of its sharemarket value on Friday afternoon, with its share price diving after the business told investors it expects the recovery in its Chinese-centric sales channels to be significantly delayed in the aftermath of the COVID-19 pandemic.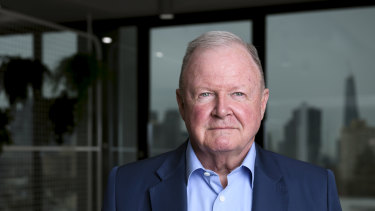 A2 had already downgraded its profit forecast earlier this year after a plunge in student and tourist arrivals from China caused a sharp drop in the number of daigou resellers, but on Friday it warned the impact had been "more significant and protracted than was previously anticipated".
"We believe [the recovery is] going to come slower from what our original expectations were," interim chief executive Geoff Babidge said. "Our expectation is there will be progressive improvement during the second half, but not as fast as we had previously expected."
The hurting daigou business has also begun to bleed into A2 Milk's other sales channels, including its broader cross-border e-commerce (CBEC) business, as daigou sales often help stimulate demand for direct orders.
The company now expects its revenue for the 2021 financial year to be between $1.4 billion and $1.55 billion, a $250 million to $500 million drop on its September guidance. Margins are also expected to be between 3 and 5 per cent weaker than prior forecasts.
Mr Babidge said the business was in "uncharted territory", but was hoping to alleviate some of the loss by focusing on bolstering its CBEC channel along with A2 Milk's own China label range, which the company sells through a range of mother and baby stores in the country.
"We're obviously continuing to ensure that we are driving forward those parts of the business that are performing well, but also we are looking at whatever we can do to support assisting the restoration of the daigou channel," he said.
A2 Milk's plans to lift its sales into the region come amid heightened trade tensions between Australia and China, which have seen China slap tariffs on a number of imports including wine, barley, beef and cotton.
Mr Babidge said he would be concerned if China extended its list of sanctions to the dairy industry, but noted the current impact on A2 Milk's business had more to do with COVID-19 rather than geopolitical tensions.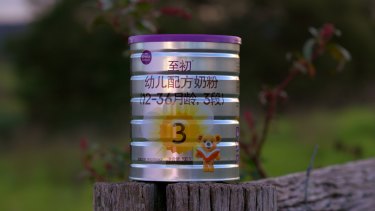 "The issue of Australia-China tensions is regrettable, and it would be much preferred if we could reestablish between governments the mutual respect and cooperation the countries have had in the past while acknowledging both countries have their own sets of values, which they need to uphold," he said.
Much of the company's expected recovery in the daigou channel is also predicated on both Australia and China being able to continue managing further COVID-19 outbreaks, with Mr Babidge hopeful the latest outbreak in NSW can be quickly contained.
Over the medium term, A2 Milk still expects its earnings margins to be around 30 per cent. The company's liquid milk businesses, which operate in Australia and the US, has also continued to grow over the half.
The stock was down 23 per cent at $10.19 as of 2:16pm in Sydney on Friday, having fallen as low as $9.82 earlier in the afternoon.
Market Recap
A concise wrap of the day on the markets, breaking business news and expert opinion delivered to your inbox each afternoon. Sign up for the Herald's here and The Age's here.
Source: Thanks smh.com