'No different to Juukan Gorge': Controversial Darwin Dan Murphy's store approved
Supermarket and drinks giant Woolworths has been given the green light to build the controversial Dan Murphy's outlet in Darwin despite continued opposition from local Indigenous community groups.
On Friday, the Northern Territory's Director of Liquor Licensing said it would approve the application from Woolworths' subsidiary, Endeavour Group, to build the city's largest Dan Murphy's store within walking distance of city's biggest Aboriginal community in Bagot.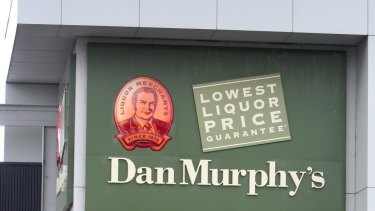 Darwin-based health and Indigenous groups have been fiercely opposed to the company's plans to build the site given its proximity to communities that have severe restrictions on alcohol consumption, believing it could cause unnecessary harm.
The Independent Liquor Commission had already dismissed Woolworth's application due to the store's proposed location. However, the supermarket giant appealed the decision and was granted authorisation following a rule change by the NT government that sidelined the independent body and gave the director of liquor sole authorisation over the process.
The approval is subject to a number of conditions with Woolworths required to verify that every customer has a 'legitimate address' at which to consume liquor. The store will also have reduced trading hours, restricted online orders, and CCTV surveillance.
Woolworths will also self-impose a number of restrictions, including limiting the range of available products and a higher minimum unit price, meaning prices on certain items are unlikely to be substantially lower than other liquor outlets.
Community groups expressed disappointment over the decision and accused Woolworths of "corporate willful blindness", comparing the decision to the destruction of Juukan Gorge by mining company Rio Tinto.
"I believe the decision by Woolworths chairman Gordon Cairns and CEO Brad Banducci to aggressively pursue their desired outcome is a good example of corporate wilful blindness," said Olga Havnen, the chief executive of Danila Dilba Health Service.
"Woolworths and Endeavour Drinks know that serious harms will inevitably follow. This is unconscionable conduct. Juukan Gorge destruction is no different to the inevitable destruction of lives."
Woolworths and Endeavour Group have been heavily criticised by local groups over a lack of genuine community consultation, and the company has since said it will undertake further engagement before building the store, despite receiving approval.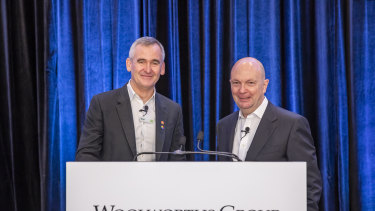 "Despite the approval of our application, we recognise that before a store can be built, further engagement with the people of Darwin needs to occur," a spokesperson for Endeavour Group said.
"We understand that there are groups that have legitimate concerns around alcohol-related harm, and we are committed to engaging extensively with those Darwin-based groups that are willing to speak with us."
Woolworths will also undertake an independent review, headed up by Gibert + Tobin managing partner Danny Gilbert, which will review the adequacy of Woolworths' community engagement. The company has said no development will begin on the site until the review's finalisation in April.
Community groups are now calling on Woolworths' board of directors to push against the building of the store.
"The people who can still put a stop to this alcohol megastore now are the Directors of the Woolworths Board," said Deborah Di Natale, CEO of the Northern Territory Council of Social Services.
"We are now calling on them to listen, put the health and safety of the community ahead of profits, and make the ethical decision not to proceed with this store."
Woolworths shares rose 1.75 per cent following the news, compared to a broader market drop of 0.8 per cent.
Business Briefing
Start the day with major stories, exclusive coverage and expert opinion from our leading business journalists delivered to your inbox. Sign up for the Herald's here and The Age's here.
Source: Thanks smh.com