World Investments CEO casts doubt on $433m Xinja deal
The head of an Emirati investment group negotiating with neobank Xinja has cast doubt over a $433 million lifeline payment publicised by the fallen fintech, claiming it never agreed to inject that amount of money into the startup.
Xinja announced in March last year it had secured $433 million – "the largest single investment in an Australian neobank or start-up" from Dubai-based World Investments that would be transferred in instalments over a two-year period.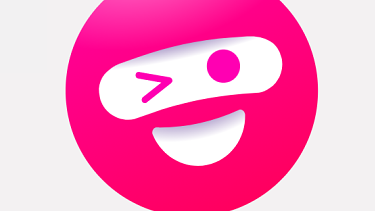 However, the money never materialised and last month Xinja abruptly announced it would cease to offer banking services and hand back customer deposits after a lack of capital meant it could no longer operate legally.
In a series of phone calls with The Age and The Sydney Morning Herald, World Investments chief executive Zayed Bin Aweidha said no deal for the figures reported by Xinja had been signed.
"All those things that have been in the news," he said. "There is no $433 million."
Mr Bin Aweidha confirmed there was a contract between the parties and negotiations were ongoing but could not comment on the details, citing confidentiality concerns.
"We did not sign for $433 million. Not at all."
Xinja provided an excerpt of the contract to The Age and Sydney Morning Herald that showed the World Investment deal was highly conditional and subject to further negotiations.
An initial investment of "no less than $US100 million" would be transferred "should all the conditions of this contract be met" and a further $US150 million could be available after further negotiations, the excerpt stated. Xinja declined to provide details on the conditions of the contract.
While Xinja's announcement acknowledged the deal was "subject to approvals" it did not raise the prospect that the money may not come through, rather claiming an initial payment of $160 million would be transferred "immediately".
A Xinja spokesman said it had been "clear at all times" the deal was subject to due diligence and regulatory approval and suggested the contract was in US dollars so the investor could be "confused".
At the time of Xinja's announcement, the neobank was crowdfunding through online capital raising platform, Equitise.
Xinja emailed shareholders on March 25 to extend the capital raising to "allow potential investors the opportunity to access this investment in light of the news announced yesterday: Dubai's World Investments Invests $A433 million in Xinja Bank".
An Equitise press release dated March 31 told investors Xinja had "secured a whopping $433 million investment from Dubai's World Investments".
A blog post by World Investments cited the $433 million figure and social media posts in late March also indicated it was a done deal.
But in April, World Investments posted to Facebook that COVID-19 had created challenges, adding the team was striving to prepare and complete the Xinja deal.
Rather than being a finalised deal, Mr Bin Aweidha said he had engaged lawyers and cyber security firms to probe Xinja as part of its due diligence.
One of the firms that claims to be enlisted was Defensury – a Las Vegas headquartered firm that The Age and Sydney Morning Herald revealed this week warned World Investments of "red flags" with Xinja's technology, including security risks that exposed its customers to cyber attacks.
Defensury director Luca de la Torre claimed he recommended a "complete remake" of the mobile application due to security and usability concerns. "The app was never really user friendly and was lacking features compared to other Australian banking apps," he said.
Mr de la Torre said Xinja's statements were misleading and designed to encourage more investment in the company that auditors had cast doubt on its ability to continue as a going concern.
"Obviously if I announced that Microsoft, a big tech company invested in Defensury, I could easily raise funds. I would trust the due diligence Microsoft had conducted.
"I believe this is close to share manipulation, investment fraud," Mr de la Torre said.
A Xinja spokesman denied any wrongdoing. "Xinja considers the allegations made in these questions to be very serious, and completely without foundation."
Source: Thanks smh.com