Inside the murky world of investment advice on YouTube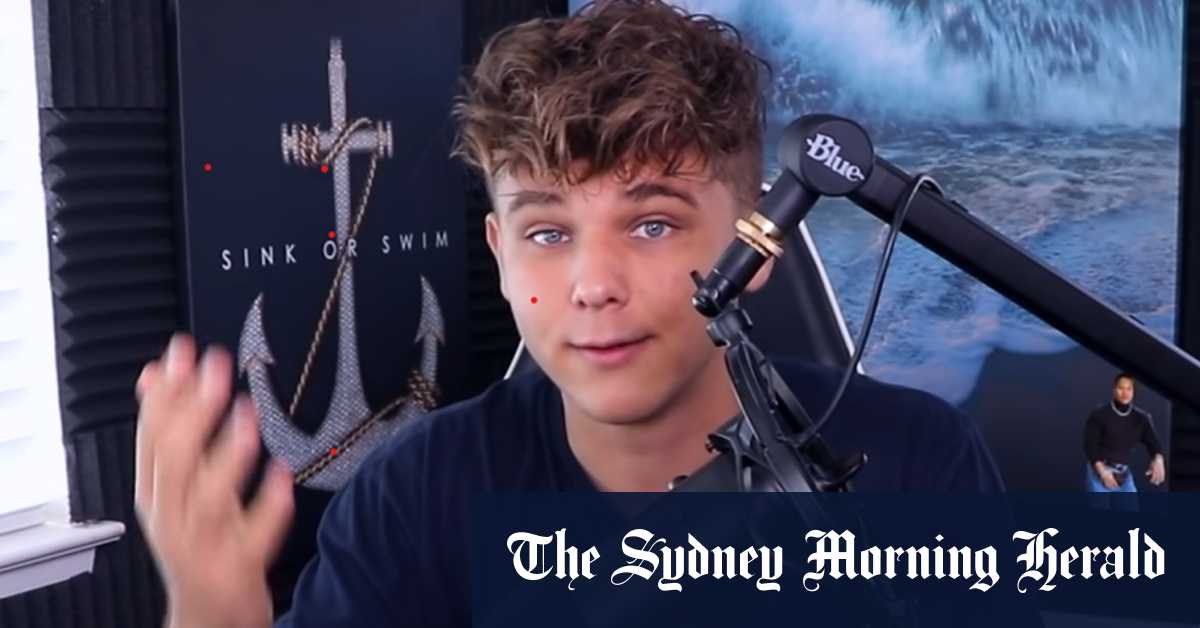 Kayla Kilbride decided to teach herself how to trade during a dinner at her family home in Los Angeles last November. Her sisters had been showing her their smartphones, displaying recent winnings on the trading app Robinhood and the conversation around the table kept turning to stocks.
Unemployed and in the midst of the pandemic, the 24-year-old quickly became hooked, waking up at 4.30am to study the markets before they opened, watching YouTube tutorials and simulating trades for hours.
[embedded content]
"When I first heard the words bullish and bearish I had to Google them," Kilbride says. "YouTube has been the most educational platform for me. I never thought I'd ever say that."
Kilbride is one of hundreds of thousands of young people bored and stuck at home turning to YouTube to learn the tricks of the trade. Apps like Robinhood, WeBull, ThinkorSwim and eToro have allowed anyone to buy and sell shares and financial instruments, but many have no idea what they are doing. Top trading channels each have up to half a million subscribers, and live streams of traders studying their screens are watched by thousands.
Titles like "How one 19-year-old took his brokerage account to $US187,000 in two months", "How I made $US1,000 in 25 minutes, and "This stock is about to explode!" promise stories of traders having fun and making fortunes at the same time.
One teenage YouTuber known as Biaheza posts about the money he makes on trading apps Robinhood and WeBull to his 725,000 subscribers.
In one, he lets a stray cat decide whether he should buy $US10,000 worth of Tesla puts or calls – leveraged options betting against and for the stock respectively – by placing the words "puts" and "calls" on a piece of paper placed under two dishes. The cat picked puts, Tesla shares went down, and Biaheza made $US1,000.
This week, the 19-year-old shared a video in which he borrowed $US70,000 from Robinhood to place on Tesla, eventually making himself $US5,000.
Reddit, a very different social network, has been put at the centre of the GameStop bonanza. But YouTube also lit up with videos explaining or promoting the phenomenon.
Tom Sosnoff, who sold his brokerage ThinkorSwim to TD Ameritrade for $US606 million in 2009, has since become a hit on YouTube with his Tasty Trades channel becoming a stop-off for more risky investment strategies. It is focused on grey areas such as leverage, options and futures. Financial experts warn that these are challenging, high risk and can be low reward. Sosnoff says the interest in alternative trading is a reaction to the tedium of traditional financial TV.
"It's almost like it has become a game and people are treating the market like it is a form of entertainment, not a strategy."

Susannah Streeter at UK investment firm Hargreaves Lansdown
"There was a demand for intelligent, challenging financial content, because to me, Bloomberg and CNBC and places like that were full of stuff that anybody can watch," he says. "I'm not looking for somebody to repeat the news to me. I'm looking for somebody to explain to me how the markets work and how can I make this actionable."
Kilbride, who now trades for just one hour a day after finding a job, says YouTube creates more good than harm. When she decided to move from fake trades to real money she started small and, after one big loss, is now up about a fifth from a starting point of $US500. But not everyone will take her measured approach.
[embedded content]
"I think overall it's probably good for markets that more people are educating themselves and that you don't need a fancy Ivy League degree to do it," says Vincent Deluard, a macro strategist for the brokerage StoneX and professor of finance at Saint Mary's College in California.
Clem Chambers, chief executive of stocks, shares and cryptocurrency website ADVFN, says people are falling for "conspiracy theories" on YouTube that promise thousands of dollars. "They're all rubbish."
Chambers says he recognises a similar pattern as during the dotcom boom: "It is a tragedy because investing in the stockmarket is one of the few ways a normal guy can become wealthy. But there's a whole group of people that try to ensnare the beginner."
eToro, a social trading app, warns on its website that 67 per cent of retail trader accounts lose money. Even amateurs with a level head are likely to make 3 per cent gains at most. YouTube traders can still generate revenue from their streams even if they make a trading loss. Those with more than 10,000 views are eligible to receive a cut of YouTube's targeted advertising revenue.
"The problem is when you have got videos saying how to spot 'hot stock'," says Susannah Streeter at Hargreaves Lansdown. "It's almost like it has become a game and people are treating the market like it is a form of entertainment, not a strategy."
Telegraph, London
Market Recap
A concise wrap of the day on the markets, breaking business news and expert opinion delivered to your inbox each afternoon. Sign up here.
Source: Thanks smh.com