The Wrap: ASX snaps 4-week losing streak
Welcome to your five-minute recap of the trading day, and how the experts saw it.
The numbers:Wall St wobbles overnight did not stop the ASX 200 rebounding strongly on Friday, up 1.2 per cent to 7145.6, and helped it snap a 4-week losing streak. Almost every sector closed higher on Friday with energy the only significant laggard thanks to Woodside Petroleum's drop. Tech led the charge, gaining more than 4.5 per cent, with Afterpay's volatile owner rebounding nearly 10 per cent on the day.

The lifters: Chalice Mining 19%, Life360 12%, Novonix 11.7%
The laggards: Nufarm 4.1%, Woodside Petroleum 3.7%, Orica 3%
The lowdown: Mining stocks lifted strongly on further hints from China that it plans to boost its economy to avoid a COVID lockdown slump.
The big miners like BHP, Rio Tinto and Fortescue were all up between 1 per cent and 3.7 per cent, and ensured the materials sector was one of the best performers for the week thanks to improving sentiment on China's COVID lockdowns.
Simon Mawhinney, portfolio manager at contrarian fundie Allan Gray, pointed to China as one of the obvious upsides for the share market.
"China is going to come out of their lockdown. That's a certainty … And that could be a great opportunity," he said.
It was tech stocks that provided the real buzz on Friday though, the sector's big gain ensured it finished higher for the week, despite the turbulence on Wall St, and snapped a 6-week losing streak.
Woodside Petroleum was the main drag for the energy sector after investors approved the deal to acquire BHP's energy assets. It will lead to the issue of 915 million Woodside shares to BHP investors.
Investors in retail stocks were still licking their wounds from Thursday's rout when awful performances by Target and Walmart raised fears that soaring inflation is hurting both US consumers and company profits.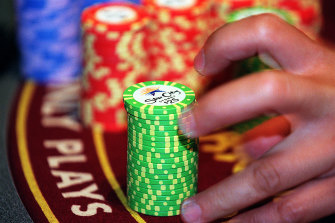 Quote of the day: "If any contingent liabilities are realised by Crown, then this is likely to have a negative
impact on the value of Crown Shares." Crown Resorts chairman Ziggy Switkowski gives his fellow casino investors the 'money or the gun' speech' ahead of their overwhelming approval of Blackstone's $9 billion takeover.
You may have missed: It's been a tough couple of years for the funeral industry, just ask Invocare. And it isn't getting any easier it told shareholders at its annual meeting on Friday.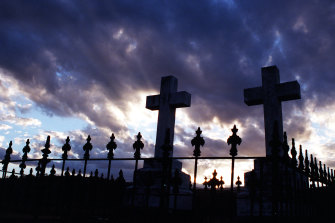 While the broader impact of COVID is subsiding, it is still suffering staff absenteeism due to infections. There is also the challenge of the wet weather which is literally swamping its 'memorial parks', plus supply chain challenges, has hit the delivery of critical equipment like cremators and granite for memorialisations.
The Market Recap newsletter is a wrap of the day's trading. Get it each weekday afternoon.
Source: Thanks smh.com