Samsung fined over false water resistance claims for Galaxy phones
Samsung has admitted to misleading consumers about the ability of Samsung Galaxy phones to withstand water, and has been ordered by the consumer watchdog to pay a $14 million penalty for doing so.
Between 2016 and 2018, Samsung went on a marketing blitz across its stores, website and social media with ads claiming that Galaxy phones could be submerged in pools and ocean water without damage.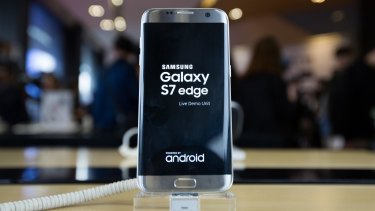 But Samsung Australia has admitted it broke Australian Consumer Law, acknowledging that submerging the phone in water could in fact corrode the device's charging port and make it stop working if the phone was charged while still wet.
Samsung's claims of water resistance were a key selling point for the phones, said Australian Competition and Consumer Commission chair Gina Cass-Gottlieb.
"Many consumers who purchased a Galaxy phone may have been exposed to the misleading ads before they made their decision to purchase a new phone," she said.
"We reviewed hundreds of complaints from consumers who reported they experienced issues with their Galaxy phones after it was exposed to water and, in many cases, they reported their Galaxy phone stopped working entirely."
Samsung made these water resistance claims about the S7, S7 Edge, A5 (2017), A7 (2017), S8, S8 Plus and Note 8 Samsung Galaxy phones. More than 3.1 million of these Galaxy phones were sold in Australia.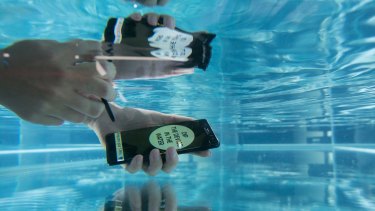 The ACCC took Samsung Australia to court over the misleading representations in 2019, with advertisements showing that Galaxy phones were water-resistant up to 1.5 metres deep for 30 minutes.
Before Samsung Australia launched the Galaxy line, efforts had already been underway at parent company Samsung Electronics to reduce corrosion damage to the charging port following water exposure.
But Samsung Australia pushed ahead with its marketing campaign anyway, knowing that submersion in pools and sea water could result in the charger or the entire phone not working at all.
ACCC's Cass-Gottlieb said the competition watchdog would continue to pursue any business that makes misleading claims about their products.
Samsung has made joint submissions with the competition watchdog regarding penalties and orders.
The ACCC has urged consumers who bought Galaxy phones and saw damage to their charging port to get in touch with Samsung Australia.
Samsung Australia has been contacted for comment.
The Business Briefing newsletter delivers major stories, exclusive coverage and expert opinion. Sign up to get it every weekday morning.
Source: Thanks smh.com