Australia just signed its answer to China's grip on its trade – with unstoppable India
Two-way trade between Australia and India was worth $27.5 billion last year, miniscule when compared with the $251 billion traded between Australia and China. And yet that gap only serves to illustrate the huge opportunity seized this week when the Australian Parliament passed a new trade deal with India. It signals a green light for Australia to reduce its dependency on China.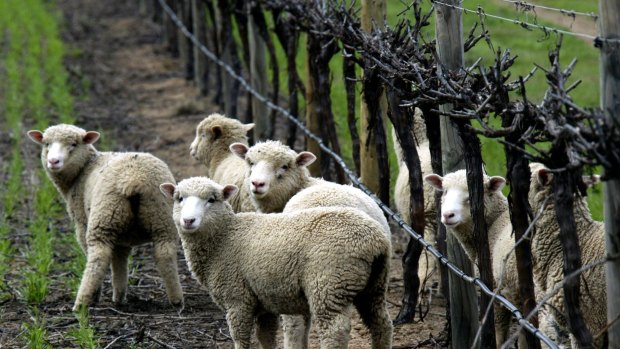 The Australia-India Economic Co-operation and Trade Agreement was more than 10 years in the making, and its significance cannot be overstated. The IndAus ECTA will allow the nations to trade goods and services almost tariff-free. India's Prime Minister, Narendra Modi, calls it a "watershed moment for bilateral relations".
The scale of Australia's trade dependency on its biggest trading partner was felt hard, particularly by farmers, when China imposed economic sanctions on $20 billion worth of Australian goods. Despite the diplomatic freeze ending between both nations, following the meeting between Prime Minister Albanese and President Xi Jinping on the sidelines of the G20 Summit, China's sanctions remain.
That makes IndAus ECTA even the more important. Home to nearly 1.5 billion consumers, India is expected to become the world's 2nd largest economy by 2050. Regardless of China, it is high time Australia had a stronger economic relationship with India, the second fastest growing economy in the world (behind Saudi Arabia).
It has projected growth rates of 6.6 per cent this year and and 5.7 per cent next year. India recently overtook the United Kingdom to become the world's 5th largest economy – a significant achievement given India this year celebrated its 75th anniversary of Independence from British rule.
So the ECTA ought to be turning the heads of Australia's boardrooms and executive suites. It will provide Australian businesses with preferential access to a market full of promise.
Under the new trade deal, tariffs on a range of Australian exports to India, including coal, lentils, sheep meat, wool, lobsters and rare earths, will be eliminated. There will be a phased reduction of tariffs on wine and agricultural products including avocados, cherries, nuts, blueberries, almonds, oranges, mandarins, pears and strawberries. The deal will also benefit India's labour-intensive sectors including apparel and textiles, leather and footwear, gems and jewellery, furniture, machinery, electrical goods and pharmaceuticals.
In the case of Australian wine and seafood exports hit by China's sanctions, they can now find new market opportunities in India.
India has tended to avoid joining mega preferential trade agreements such as the Regional Comprehensive Economic Partnership, indicating a preference to engage bilaterally. This new trade deal sends a clear message that Australia and India will become much closer economic and geopolitical partners into the 21st century.
Australia has already done the groundwork to make this trade deal thrive. Its India Economic Strategy, authored by the former secretary of the Department of Foreign Affairs and Trade and former High Commissioner to India, Peter Varghese, sets out an ambitious plan for Australia and India to 2035 to deepen economic links. The blueprint sets out how Australian businesses and industry can diversify trade in supply chains. Obvious sectors include science, technology health and critical minerals.
But the ratification of the deal through the Australian Parliament is far from a job finished. It is just the beginning. The hurdle of negotiating a Comprehensive Economic Co-operation Agreement remains for our trade negotiators.
Yet it shows both countries are now serious about reaching their economic potential. That can only be built upon as India takes over the presidency of the G20 next year.
Lisa Singh is a former Australian senator and the first woman of Indian heritage to be elected to federal parliament. She is currently chief executive at the University of Melbourne's Australia India Institute.
The Opinion newsletter is a weekly wrap of views that will challenge, champion and inform your own. Sign up here.
More original opinions
Poor little rich kids: There aren't swathes of research on the woes of rich kids. There is some evidence they're at greater risk of battling depression, anxiety and substance abuse, so why aren't we talking about them more?
Morning checklist: There are three questions Jessica Irvine asks herself every morning, and if she can answer "no" to all three, it's sure to be a good day.
Source: Thanks smh.com