From milko to MP: The hobbies and habits of Ed Husic
Welcome to Quick Q – Monday Media's weekly Q&A series dedicated to finding out more about the personalities that matter most in the media landscape.
Every week, The Sydney Morning Herald and The Age asks key figures across corporate media, business, sport, federal politics, radio, television and culture to answer questions about their lives, careers, hobbies and news habits.
This week's conversation is with Minister for Industry and Science, Ed Husic.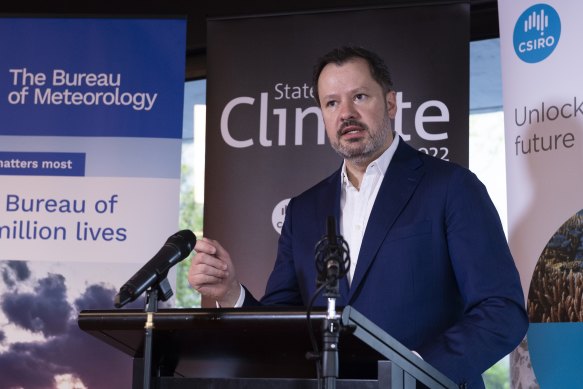 How did you get your big break?
Sheer luck. I thought after one unsuccessful tilt at politics, life would move on. I was approached to run for the 2010 election. It was good fortune that opened the door.
What are daily news media habits?
Start with The Australian Financial Review, then The Sydney Morning Herald. I listen to ABC RN but love a dose of the Financial Times and CNN.
Which living person do you most admire?
Paul John Keating
Your guilty streaming pleasure?
Curb your Enthusiasm. I never feel guilty about that. Feel free to judge, but I really enjoyed the Rings of Power.
Which phrase do you overuse? "You know?"
What did you want to do when you grew up?
Dad wanted me to go to uni to be a doctor. I did go to uni and ended up a politician so…
What was your first job?
I was a milko! Remember when milk was home delivered?
Facebook or Instagram?
Instagram, of course.
Recommend a podcast…
I have to tell you I don't listen to podcasts – audiobooks all the way!
What's one vice you wish you could give up?
Tim Tams.
The song that's always on high rotation?
Years in the Making – Arkells.
What are you reading?
Multiple books at once. Currently: Stalingrad by Antony Beevor and Madam Speaker by Susan Page.
Favourite movie of the past decade?
Inception.
Top of your sporting bucket list?
Game 7 of any NBA Final (or any AFL Grand Final – I've never been!)
What's the best piece of advice you've ever received?
Mum's sage advice to "always feed the soul".
What are the three things you couldn't live without?
Family, good health, good humour.
Source: Thanks smh.com