Mandatory COVID testing for travellers from China defies clear logic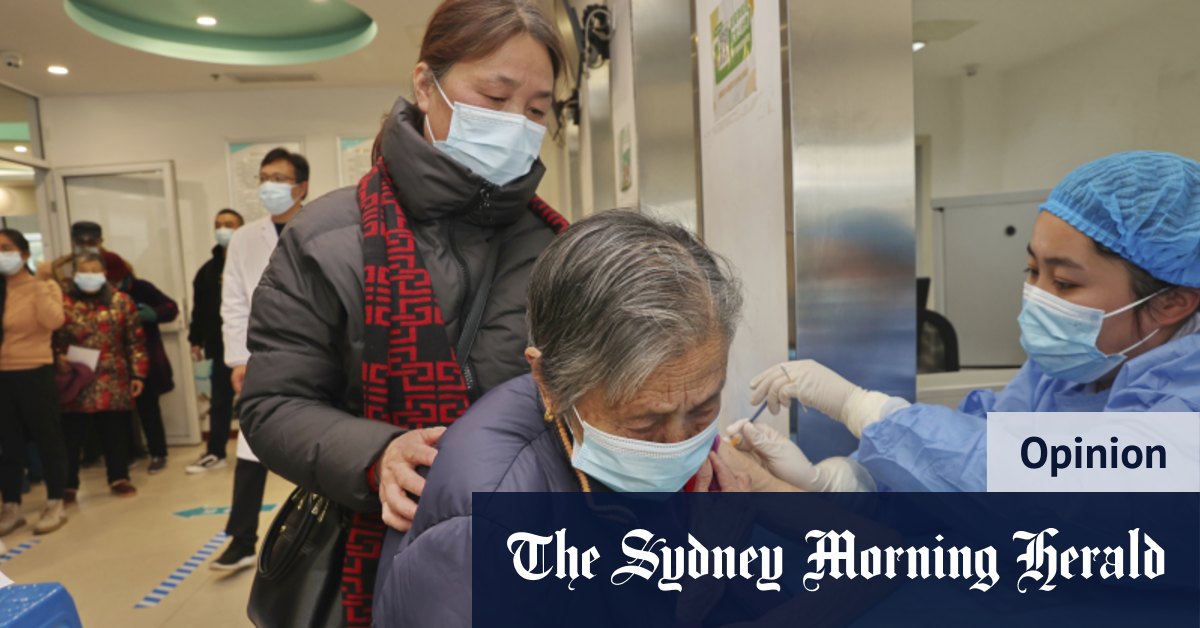 It was only days ago that the Australian government decided it would resist following panicked moves by other countries to impose mandatory COVID tests and quarantine on travellers from China.
Chinese President Xi Jinping's decision at the end of last year to relax his three-year pursuit of COVID-zero policies brought on a huge wave of cases with millions of infections a day, prompting the United States to block travellers from China unless they provide proof of a negative test.
Prime Minister Anthony Albanese had said he would take medical advice to keep our borders open and not impose new restrictions, while continuing to monitor the situation. Chief Medical Officer Paul Kelly was comfortable with the current arrangements because Australians had already been exposed to variants that were believed to be circulating in China.
The Herald supported the decision against imposing new restrictions and continues to believe they are not necessary, based on available information and scientific evidence.
But on January 1, the Australian government announced that it would join other nations, including the US, United Kingdom, India and Japan, in demanding proof of negative tests taken 48 hours before departure for flights from China, Hong Kong and Macau from 12.01am on January 5. This sudden about face appears to defy science-based logic.
While Health Minister Mark Butler stressed the new testing requirement was out of an "abundance of caution", he appeared to be making policy on the run without providing a convincing explanation for its basis.
The apparent rationale is that the new testing requirement will somehow help address concerns from the World Health Organisation over a lack of comprehensive information about the situation in China and that other countries across North America, Europe and Asia had introduced similar restrictions. Butler argues that this so-called modest measure will somehow help us gather data that the international community is missing.
But there has been no convincing explanation for how the testing requirement will provide Australia or other nations with information about the emergence of any new COVID strains in China. Nor is it clear that we can even be confident that the test results will be reliable.
As of Monday, the government had still not decided whether it will require a PCR or rapid antigen test, saying it was still working through the fine detail despite the looming Thursday deadline now just days away.
The Australian Airports Association and airlines are also complaining that they are yet to be told if the many passengers who fly through Hong Kong or transit through mainland China will need to take a COVID-19 test before they arrive in Australia. This information is urgently needed.
When asked how the testing requirement would satisfy the WHO desire for more information about any new COVID variants in China, the Australian government has referred to other measures. Those measures include exploring the feasibility of wastewater testing from aeroplanes; reviewing and strengthening community wastewater testing arrangements across the country; and the possibility of voluntary testing of inbound travellers at airports.
But how would the details of any pre-departure test taken by an individual in China make its way to international authorities? It simply would not.
When reminded that the government has long been aware of the lack of hard data coming out of China, Butler said that his sudden change of heart had been influenced by the WHO's view that the introduction of restrictions in other countries had been 'understandable'.
This is hardly a compelling rationale, particularly when Butler admits there is no evidence that China has any new variants of COVID. What the current evidence does suggest is that the main driver of the large wave in China is a variant of Omicron which has caused most COVID infections in Australia and around the world for the last 12 months.
Butler recognises that as we head in to the Lunar New Year period, there are hundreds of thousands of Australians of Chinese descent who are desperate to see friends and relatives they haven't seen up close for months, if not years. Tourism businesses and universities are also desperate to see international students from China return to campus.
There is no compelling reason to interrupt these family reunions and much-needed economic activity. So far, the government's reasons for imposing a testing regime seem altogether spurious. If there is further information to support his decision, let the public see it. Three years into the pandemic, new restrictions should be more smoothly implemented. They should also be based on far more compelling evidence.
Bevan Shields sends an exclusive newsletter to subscribers each week. Sign up to receive his Note from the Editor.
Source: Thanks smh.com