Cryptocurrency sector faces fresh reckoning as authorities pounce
The cryptocurrency and digital asset sector is facing further reckoning with US authorities lodging two separate fraud cases against operators in the space while a once-major trading platform considers filing for bankruptcy.
Overnight, New York authorities took legal action to ban the former boss of cryptocurrency lender Celsuis Network, Alex Mashinsky, from doing business in the state.
New York Attorney General Letitia James said in a lawsuit filed against Mashinsky that the former CEO of Celsius Network misled investors, leading them "down a path of financial ruin".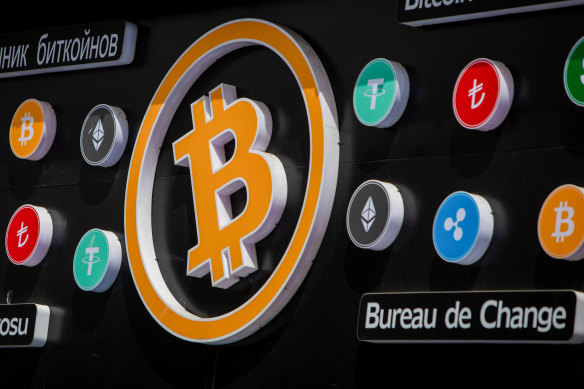 In her lawsuit filed in state court in Manhattan, James said Mashinsky, a co-founder of Celsius, "engaged in a scheme to defraud hundreds of thousands of investors" by getting them to put billions of dollars' worth of their digital assets in his platform.
The lawsuit alleges that Mashinsky promised hefty returns and said Celsius was as safe as a bank, but meanwhile was engaging in risky investments and not telling investors when those investments failed.
Celsius filed for bankruptcy in July amid a $US2 trillion market crash that wiped out some of the industry's biggest names and exposed hundreds of thousands of investors to steep losses. The lender, which had made risky bets before the collapse, at the time disclosed a $US1.19 billion deficit. Celsius said previously that Alameda Research, the trading firm co-founded by Bankman-Fried that's now at the centre of his criminal case, owes the lender $US12 million.
Also overnight, the Wall Street Journal reported that Genesis Global Trading was considering filing for bankruptcy. Genesis confirmed overnight that it had laid off more than 60 employees in its latest round of job cuts, amounting to roughly 30 per cent of the troubled crypto-brokerage's workforce.
The dismissals follow a separate round of job eliminations last year that saw a number of key leadership departures, and signal further upheaval at the New York-based firm amid an extended rout in the digital-assets market. The company now has 145 employees remaining, according to a Genesis spokesperson.
And capping off the already bad day for the sector, US prosecutors charged a French national with defrauding buyers of his "Mutant Ape Planet" non-fungible tokens, alleging he duped investors out of more than $US2.9 million in cryptocurrency before his arrest Wednesday in at a New York airport.
Aurelien Michel, 24, who lives in the United Arab Emirates, falsely promised buyers of the NFTs exclusive rewards and benefits that he claimed were designed to increase demand for the unique images and boost their value, US Attorney Breon Peace in Brooklyn, New York, said in a statement on Thursday.
Michel sought to take advantage of the broader ape-themed NFT trend in 2022 by offering 9,999 images of mutant apes that were minted starting on February 4. The NFTs, sold on the Ethereum blockchain, cost about $US468 each when the collection launched, based on the price of the Ether at the time, the US said.
In social-media chats with current and potential NFT purchasers, Michel allegedly admitted to a fraudulent "rug pull" scheme, but attempted to blame the NFT community for his actions, saying: "We never intended to rug but the community went way too toxic," according to prosecutors.
The new fraud cases and reports of financial instability at Genesis come after a horror month for the digital asset industry following the collapse of FTX in December and the arrest of its founder Sam Bankman-Fried.
That collapse followed earlier bankruptcy filings by other groups exposed to the digital asset sector including Voyager Digital and BlockFi. While in Australia, Digital Surge recently appointed administrators after a funding shortfall.
Washington Post, AP, Bloomberg, staff reporter
Source: Thanks smh.com