The Australian appoints first female editor-in-chief
News Corp's flagship broadsheet, The Australian, has appointed company veteran Michelle Gunn as the publication's editor-in-chief after her predecessor resigned amid a scandal.
Gunn is the first woman to lead the national newspaper, but her role will be overseen by a new editorial board created specifically for the publication that will be chaired by Sky News chief executive Paul Whittaker, who is known in the industry as "Boris", and is a former editor-in-chief of the broadsheet.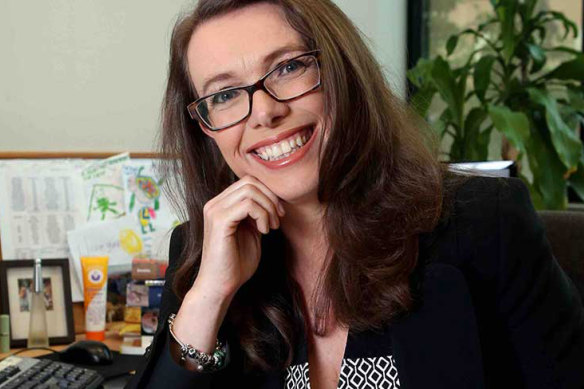 Chris Dore, who preceded Gunn as The Australian's editor-in-chief before his resignation late last year triggered by his lewd comments to a woman at a function in America, had chaired News Corp's national editorial board. That role will go to Mick Carrol, News Corp's national weekend editor and editor of the weekend editions of Sydney's Daily Telegraph.
News Corp's Australasian executive chairman, Michael Miller, praised Gunn in a statement. She was The Australian's editor before her promotion.
"Her leadership and deep understanding of The Australian's relationship with its audience will ensure its trusted and news-breaking journalism sets the national news agenda," Miller said. "Her editorship has seen The Australian achieve record readership and she will drive its growth and digital success as it approaches its 60th year."
He said that Whittaker, who has increased its proportion of conservative culture war programming at Sky under his leadership, had immense experience as a journalist.
"The Australian's new Editorial Board will provide input and feedback on enhancements for the masthead's editorial direction and commitment to first-class news coverage and commentary," Miller said. "Ms Gunn and Mr Whittaker and a small group of senior leaders will sit on the board."
Kelvin Healey, the editor of News Corp's Brisbane weekend tabloids, will replace Ms Gunn as editor of The Australian.
Vogue Australia editorial director Edwina McCann, who also oversees a host of Conde Nast titles in Australia, will expand her remit even further to become editorial director of The Weekend Australian Magazine and the paper's other premium magazines.
More to come.
Source: Thanks smh.com