Warning to retailers when 'big bathtub' of household savings empties
A lack of focus on values such as sustainability, accessibility and data security could cost companies sales when the "big bathtub" of household savings that has been buoying spending dries up, warns Mastercard's Australasian president.
Richard Wormald, the payment giant's division president for Australasia, said the "crude savings" households built up during the pandemic lockdown years have meant the impact of the rising cost of living had not yet shown up in spending data.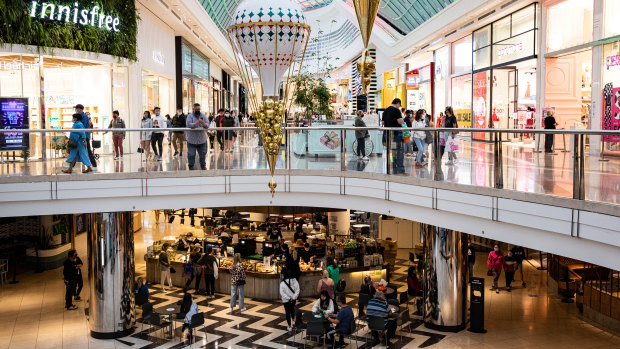 "You've got this big bathtub full of savings that are still helping to keep the economy going, and that was so large. In the case of Australia, that has created a big lag between interest rate rises and what we're seeing in spending," he said.
But there's a widespread expectation that discretionary spending will hit a wall this year, and Wormald said retailers must understand that consumers' values are more likely to drive their spending in 2023.
Consumer price index data released last week showed inflation at 7.3 per cent in the 12 months to November, with food prices up 9.4 per cent. Meanwhile, more strong retail spending figures for November raised economist expectations that the Reserve Bank of Australia will push through an interest rate rise at its February meeting.
"You could see going into 2023 in an uncertain environment, it would be easy to say, 'let's just cut costs' – and I think that would be a mistake if it comes at the expense of really focusing on the purpose and values of your business, because consumers do care."
A Mastercard survey of more than 1000 Australian consumers at the end of last month reveals they are more willing to spend on brands that focus on sustainability and accessibility.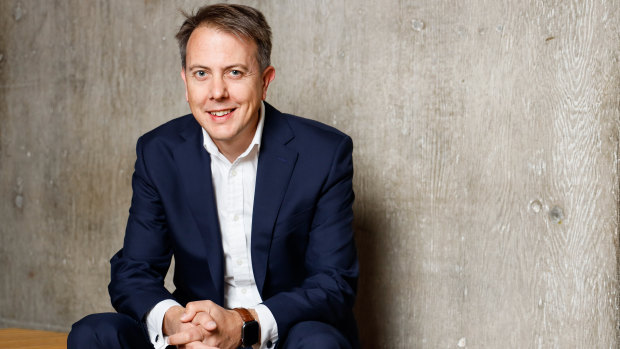 Consumers are also willing to spend more on products from companies that take these values seriously: sixty-eight per cent of survey respondents said they would pay more for a product if they knew it was accessible for people with disabilities, while 19 per cent said they would opt for a sustainable product regardless of the price difference.
Fifty-eight per cent of consumers said they would avoid brands that did not source products sustainably – up 10 per cent on last year.
After a year filled with consumer data breaches that compromised sensitive information from millions of Australians, consumers are also paying close attention to how brands hold and protect their data.
More than two-thirds of consumers told Mastercard they were more likely to buy goods from companies that showed they took data security seriously.
'The idea of having a secure firewall and never being compromised, I think is naive.'

Richard Wormald, Mastercard
Wormald said data collection and processing had boomed in the retail sector as operators tried to work out how to best serve customers, but brands needed to be judicious about the information they kept.
"I don't think there's been the same level of focus to removing data that was no longer needed. We would say that one of the best data security measures to have is don't have the data, delete it," he said.
"The idea of having a secure firewall and never being compromised, I think is naive."
While consumers on the whole remain bullish on spending despite rising costs, there are indications the rate of growth is slowing.
UBS analysts noted this week that its survey of Australian shoppers showed consumers were still on the whole optimistic that spending would stay strong over the next year. However, that optimism is strongest among the highest earning Australians, but even this cohort is less "euphoric" about the outlook than it was last year.
"High-income earners remain most optimistic on spending, income growth, savings, home purchases, home renovations, travel and vehicle spending – albeit spending expectations [have] retraced significantly, which could disproportionately weigh on aggregate consumption," the UBS equities team said in a note.
Australian retailers have also been tracking the rise of sustainable shopping over the past six months, noting a significant move towards sustainable consumption.
"Many Australians are researching purchases very carefully and purchasing intentionally and thoughtfully – researching online before going in-store. There is also a powerful shift amongst retailers and consumers towards sustainable consumption," Australian Retailers Association boss Paul Zahra said late last year.
The Business Briefing newsletter delivers major stories, exclusive coverage and expert opinion. Sign up to get it every weekday morning.
Source: Thanks smh.com