'Exceptionally strong': Hospitality, retail spending boosts Tyro
Strong spending at retailers, pubs, restaurants and other hospitality venues has helped Tyro Payments to a bumper first-half and prompted the fintech to lift its profit guidance, sparking a rally in its shares.
Tyro, a provider of eftpos services that last year rejected two takeover bids as too low, on Monday released unaudited figures on its first-half performance, reporting a 45 per cent surge in revenue to $216.6 million.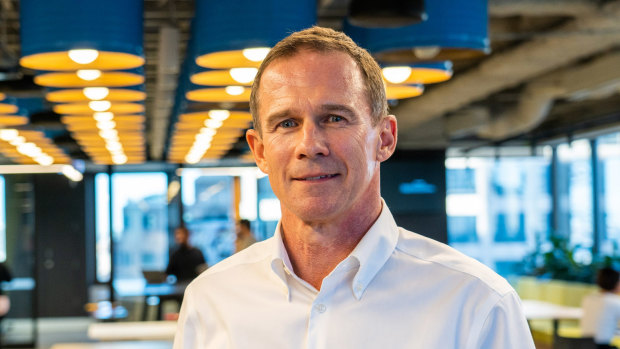 Chief executive Jon Davey said transactions in hospitality and retail had been particularly strong, pointing to market share gains and the lack of COVID-19 lockdowns.
Hospitality is the Tyro's biggest sector, accounting for 46 per cent of its transactions by value, followed by retail, which makes up about a third of its transactions. In early afternoon trading Tyro shares had shot up 6.9 per cent to $1.46.
Tyro also raised its guidance, saying it expected to process between $42.5 and $43.5 billion in transactions over the 2023 financial year, while it also boosted its outlook for gross profits.
Tyro, a challenger to the big banks, has faced a tough period lately, suffering a drop of more than 40 per cent in its share price in the past year amid a plunge in fintech valuations. But Davey said it was benefiting from strong spending and a cost-cutting program, though it remained cautious about the outlook for consumer spending.
"The first half of FY23 has been exceptionally strong; however, in forecasting the second half of FY23, we are taking a cautious approach and have allowed for some softening of consumer trading conditions due to rising interest rates and other macroeconomic factors," Davey said.
The upgrade comes after Tyro last year rebuffed two non-binding takeover bids from private equity firm Potentia Capital, to the frustration of Tyro's biggest shareholder, technology billionaire Mike Cannon-Brookes.
Tyro's board said the bids were too low and it wanted to forge ahead as an independent company, but Cannon-Brookes' company last month said it was "dismayed" at the board's decision not to engage further with the bidders.
Westpac also said last month that its interest in potentially buying Tyro had cooled off after the banking giant had undertaken due diligence on the fintech.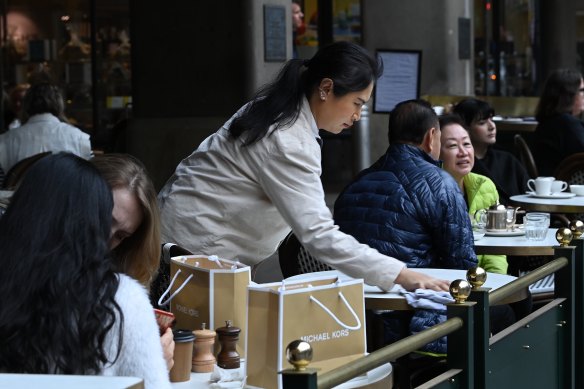 Morningstar analyst Shaun Ler said there may still be parties with an interest in potentially buying Tyro, but after the board chose not to engage with Potentia's $1.60-a-share bid, these players could be holding off.
"I think people are waiting and seeing whether or not Tyro can deliver," Ler said.
In a note last week, Ler said spending in the hospitality and retail sectors could be dampened by higher living costs and mortgage rates, but this was a shorter-term issue and spending would ultimately return to more normal levels.
Under Davey, who was appointed in September, Tyro is also seeking to cut $11 million from its cost base, and the CEO said it was on track to achieve the cost-cutting target.
The Business Briefing newsletter delivers major stories, exclusive coverage and expert opinion. Sign up to get it every weekday morning.
Source: Thanks smh.com