'It's like China': McGuigan, Tempus Two winemaker eyes Indian millionaires
The company behind McGuigan, Tempus Two and Nepenethe wines has set its sights set on affluent Indian consumers even as it and other business leaders prepare for China to remove hefty tariffs on $20 billion worth of Australian exports.
Australian Vintage Limited chief executive Craig Garvin believes the world's second-most populous country, with a population of over 1.4 billion and growing middle and wealthy classes, can grow from a $5 million export market to $290 million within five years.
"We need to think about India as a country in terms of showing our 'premium-ness'," Garvin said.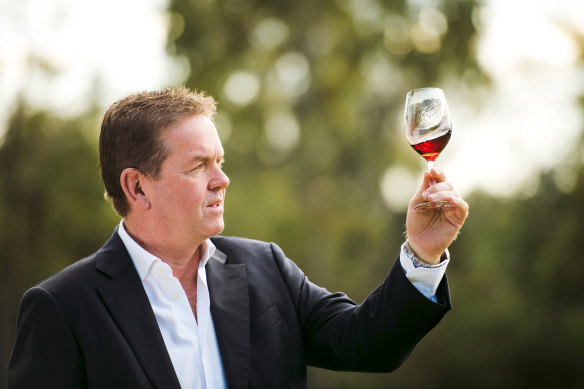 "It's like China in terms of the wealth at the top end, and these people want high-value brands … We've got to think of it that way as a growth market of premium quality and Australia's well positioned to be part of that."
The boss of the ASX-listed company has been assembling a strategic plan to enter the Indian market and will fly to New Delhi or Mumbai next month in a bid to cement a presence in the South Asian market.
"We're working with partners and making contacts and reviewing the market, and I'm visiting there in February to look at distribution partners," Garvin said. The company has also appointed global consultants to advise on the Indian market.
"From there I'd like to think that we've got some relationships established in the next six months of which we then start longer term [distribution efforts]."
Australian producers of wine, lobsters, coal, barley and a number of other exports have been reconnecting with Chinese buyers and watching signs of an improving relationship between Canberra and Beijing after China imposed tariffs of up to 200 per cent in November 2020 amid an increasingly tense diplomatic relationship.
While larger competitors such as $10 billion Penfolds maker Treasury Wine were hit hard, Australian Vintage Limited escaped the brunt of the tariffs, with only 3 per cent of its earnings coming from the Chinese market at the time.
Garvin said he was excited by positive signs of China lifting its tariffs, which he expected to happen in the next 6-12 months, but said Australia's overall had become over-reliant on the Asian superpower. "Maybe China needed to happen," he said. "I think the shock of China was a good thing because it's forced us to all open up."
He praised the Albanese government and Foreign Minister Penny Wong for repairing diplomatic trade relations. "I think [former prime minister Scott Morrison] just became belligerent with foreign policy," Garvin said.
Australian Vintage is taking a long-term approach to cracking the Indian market and will only need to target specific customers in certain cities, Garvin pointed out, with Mumbai and Delhi's populations – 21.3 million and 43.3 million respectively – nearing or dwarfing that of Australia's entire population of 25.7 million.
"You don't need to conquer the whole of China or the whole of India … in Mumbai, in Delhi, there's a million millionaires," he said. "It's a decade play, not a five-year play."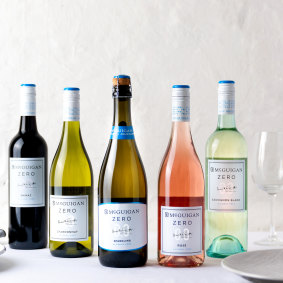 Other than its four main wine brands McGuigan, Tempus Two, Nepenethe and Barossa Valley Wine Company, Australian Vintage Limited also produces ready-made cocktail mixes under its Mr Stubbs brand, a range of gins under its Tempus Two brand, and a juice concentrate called Austflavour.
Australia and the UK are its largest markets, making up 40 per cent of revenue each. The company is seeking a consumer- and innovation-led approach, with a specific focus on capturing the younger market. Its McGuigan Zero product is the top non-alcoholic wine in Australia and the UK.
The Business Briefing newsletter delivers major stories, exclusive coverage and expert opinion. Sign up to get it every weekday morning.
Source: Thanks smh.com