'Even if not everybody agrees': Australia Day corporate winners call for date debate
Former Telstra chief executive Andy Penn has been appointed an Officer of the Order of Australia, for his distinguished service to business, to charitable organisations, to youth and to the arts.
But the British-born executive – who has held a number of senior positions including at AXA and National Mutual before joining Telstra – would probably be working on the national holiday if he was still in the top job at the nation's largest telco.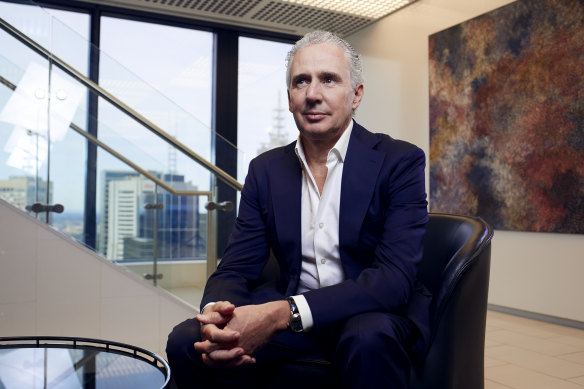 Australia Day has become increasingly contentious as support for the "Change the Date" campaign reaches new heights. A handful of companies have this year acted on this support by offering to "swap the date", with organisations across the public and private sector including Woolworths, PwC, Deloitte, and Telstra giving employees the choice to take the public holiday on another day.
Penn, who initiated the change in his time as chief executive before he departed Telstra in August last year, said he believes business leaders are in a unique position to shape these debates.
"Just because something has always been a particular way doesn't mean to say it shouldn't be challenged."
"I think CEOs can see things in society where there needs to be change, and advocate for that change, even if not everybody agrees with it."
That isn't to say Penn doesn't love Australia. The award also recognises Penn's contributions as a keen art collector and a trustee of the National Gallery of Victoria, board member of The Big Issue Australia and Juvenile Diabetes Research Foundation and life governor of children's charity Very Special Kids.
"I came to Australia 30 years ago and became a citizen 25 years ago – I grew up in the UK," he said. "This is the home I want to be in. To be able to make a contribution to that home is important to me; the fact that [I'm not] from here in the first place has a heightened sense of meaning for me."
Leading female board director and legal eagle Nicola Wakefield Evans was made a Member of the Order of Australia for her diversity advocacy in the areas of business and law.
On top of her work chairing the Australian chapter of the 30% Club, which campaigns for company boards and CEOs to have at least 30 per cent female representation, Evans sits on the board of several companies including ASX-listed Lendlease and Macquarie Group, and before that spent 29 years at law firm King & Wood Mallesons.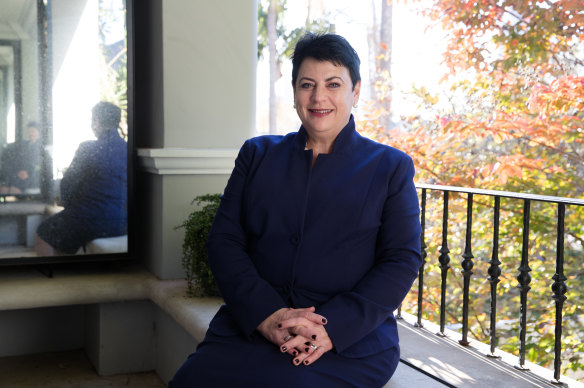 The business leader is eager to see greater diversity of all kinds across all institutions, and would like to see more done to encourage Indigenous Australians in corporate Australia. She doesn't see the polarising nature of January 26 as helpful to this end.
"I do think we celebrate the wrong date," she said. "The more relevant date is the date of federation because that's when we really became a country, [and] is much more important to modern Australia."
The increasing presence of strong women leaders in boardrooms has emerged as a clear theme for corporate sector medal recipients this year.
Medical research advocate and ASX board director Jane Hemstritch has been named an Officer of the Order of Australia while former ABC deputy chair Dr Kirstin Ferguson has received the Member of the Order of Australia medal.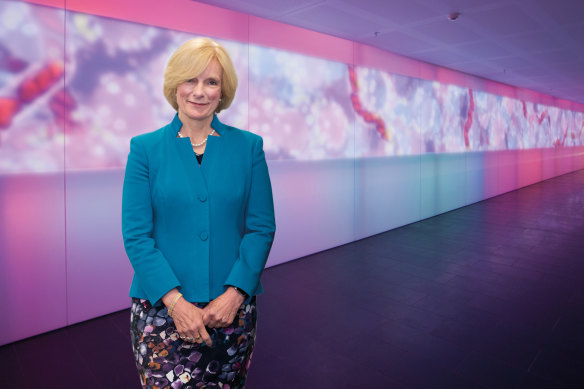 Hemstritch, who has also served on the boards of Lendlease, CBA, Santos and Telstra as well as the National Library of Australia, the Victorian Opera, and the Global Foundation, paid homage to her former mentors and hopes her achievements will pave the way for others.
"I spent a long time in my career being the first woman and it's wonderful to have, in a way, blazed a path for other women to follow," she said.
Along with her impressive business career, Hemstritch is also the president of Australia's oldest medical research institute, the Walter and Eliza Hall Institute. She has sponsored and raised significant funds for the institute particularly regarding pancreatic cancer, from which her husband passed away in 2010, and has also pushed for greater gender diversity in the medical sector.
Leadership expert Ferguson received the Australia Day Honour for her years of work in promoting gender equality in leadership.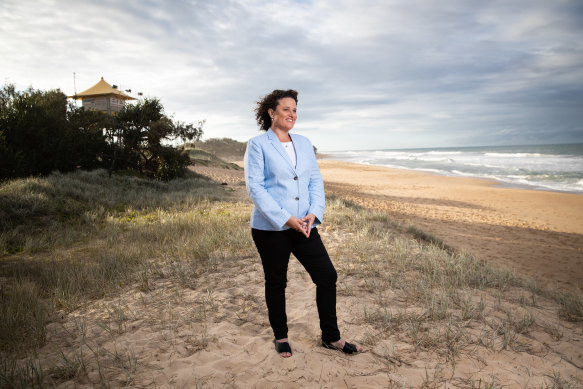 She pointed to outgoing New Zealand Prime Minister Jacinda Ardern, Ukraine President Volodymyr Zelensky and Microsoft chief executive Satya Nadella as contemporary leaders unafraid to lead a nation the same way they conducted themselves at home.
"This is what my call for leaders in Australia is: to not be afraid to share who you are and integrate leadership skills you have at home in abundance, like humility, self-awareness, courage, and empathy, and bring that into workplace because people are looking for that," she said.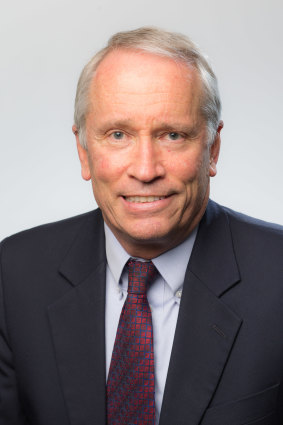 Emeritus Professor Ian Ramsay, a former ASIC reviewer and external adviser, has been appointed an Officer of the Order of Australia for his work in shaping Australian corporate law and regulatory reform across 35 years.
During his time advising the corporate watchdog, he was involved in reviews, taskforces and reports across two decades, one which led to the establishment of independent dispute resolution body AFCA, and has also worked as a consultant and committee adviser to federal and state governments, the Australian Law Reform Commission and ASEAN.
"We have seen many tangible improvements [since then]. But there is considerable scope for improvement," he said. "We still see too many instances of consumer harm."
His appointment as Officer of the Order of Australia also recognises his contribution to the tertiary sector: he has been involved with the University of Melbourne, University of NSW and University of Hong Kong at varying points since 1989.
Source: Thanks smh.com