Flight Centre looks to luxury with $211 million deal for UK outfit
Flight Centre will snap up UK luxury travel business Scott Dunn in a $211 million deal as the travel retailer tells investors its half-year earnings will exceed expectations as the post-COVID recovery continues.
The travel group said on Tuesday morning it would acquire Scott Dunn, which offers a range of luxury tours from heli-skiing adventures in Canada to safaris in Kenya, through a $180 million equity raising and $40 million in existing cash.
Flight Centre said the purchase of the UK tour operator would enhance its presence "in the attractive, high margin luxury segment, which has been historically resilient through periods of macro-economic weakness", as well as helping with its strategy of building a portfolio of luxury travel brands.
"The business ticks the main boxes that we have defined to play in the luxury segment:
exceptional service/high quality, an authentic brand with desired benefits, it has a prestigious
image, commands a premium price and is capable of inspiring deep connections with
customers," Flight Centre managing director Graham Turner said.
Funds for the acquisition will largely come through an institutional placement to eligible investors at $14.60 a share, which is a 7.8 per cent discount to where shares closed at $15.83 on Monday.
The company will also offer a share placement plan to retail investors which aims to raise up to $40 million.
Flight Centre's focus on luxury comes as the company flagged booming transaction values and strong earnings for the first half of the financial year.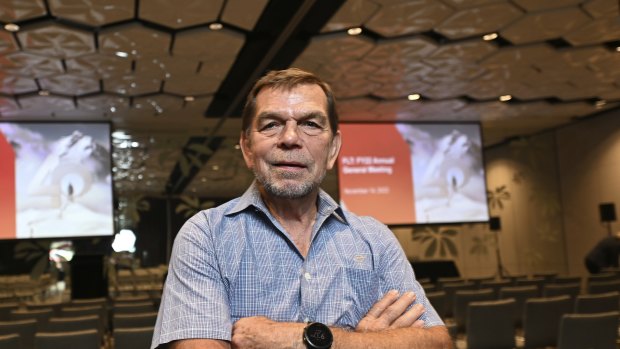 The business confirmed on Tuesday morning it is expecting underlying earnings to come in at $95 million for the first half of 2023, ahead of its previous guidance to the market of between $70 million to $90 million.
Total transaction values hit $9.8 billion for the half, more than tripling compared with the same period last year, which was marred by pandemic interruptions.
The company said higher-than normal airfare prices had contributed to that rocketing transaction growth, but higher fares are also hurting revenue margins in travel segments where Flight Centre earns fixed fees on transactions, regardless of the value of a ticket.
Flight Centre is forecasting underlying earnings of between $250 million and $280 million for the full financial year, compared with a $183 million loss last year.
Shares in the company are up 10 per cent year-to-date.
Source: Thanks smh.com