Doubled in a month: Investors are back in love with Tesla
Tesla shares extended their breakneck rally to double from the lows touched in early January, helped by a rising appetite for growth and technology stocks, and signs that demand for its electric vehicles is rebounding.
The shares jumped 3 per cent, capping a 107 per cent gain from their January 6 intraday trough. The shares are bouncing off a 65 per cent plunge in 2022.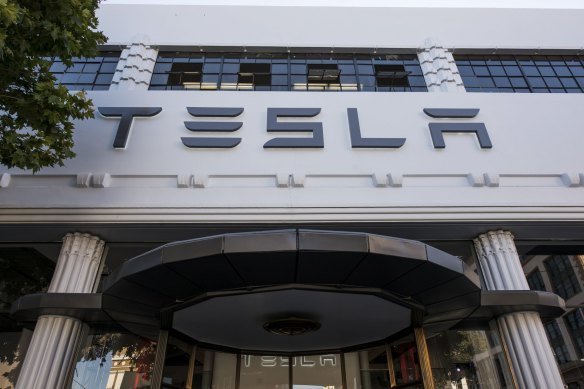 Riskier growth stocks, which were beaten down hard last year amid concerns about rising interest rates and a recession, have made a strong comeback in 2023 as optimism about the economy has returned and investors bet the Federal Reserve's aggressive rate-hike cycle is nearing its end. At the same time, Tesla's own earnings last month, and a spate of positive headlines on tax credits for electric vehicles, have provided further lift to the shares of the Elon Musk-led company.
"Tesla is rising so fast because of a market that believes the Fed is coming to the rescue," said Eric Schiffer, chief executive officer of Los Angeles-based private equity firm Patriarch Organisation. Good fourth-quarter results and "price cuts to turbocharge demand" also helped, he said.
Early in February, the Biden administration said it will expand the newly-revamped electric vehicle tax credit to allow SUVs costing up to $US80,000 ($115,000) to receive those credits. That move is a positive for Tesla, analysts said. Separately, the company has seen a surge in demand for its cars after January's big price cut, allowing it to institute a slight price hike.
Still, Tesla's gains of 71 per cent this year far outpace those of the Nasdaq 100 Index, which is up 15 per cent, as well as that of the NYSE FANG+ Index, which has advanced 30 per cent in 2023. A frenzy of speculative trading in recent weeks that has seen retail traders rush into some of their favourite stocks can explain some of that exuberance, given Tesla's popularity among individual shareholders.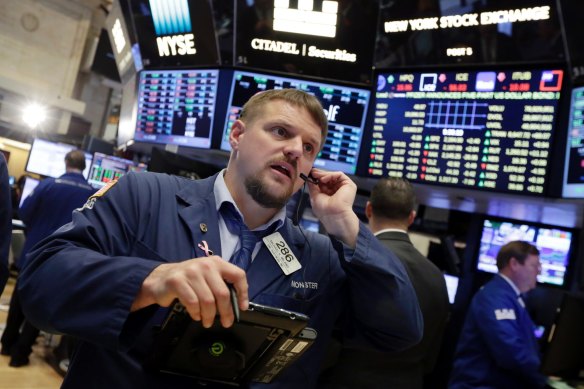 "Tesla has definitely been the main target of retail buying so far this year," said Marco Iachini, senior vice president of research at Vanda Securities. While retail investors buying the stock is not unusual, given Tesla is "an ultimate retail favourite," Iachini said the persistence and magnitude of the flows are surprising.
Given that Tesla's sharp decline over the past year brought significant pain to mum-and-dad traders, the recent "hunger" for the stock could be due to a desire to chase it higher and make up for losses, Iachini said. Just this week, Tesla alone attracted a 33 per cent share of overall net purchases across all US securities, according to Vanda.
The heavy retail flows into the stock are coming ahead of the company's investor day on March 1, where Musk is expected to unveil a third version of his "master plan," Vanda analysts noted.
Despite January's gravity-defying rally, the EV-maker's shares are still down about 48 per cent from the all-time high of $US409.97 touched in early November 2021. And while some investors say that the worst could be over for Tesla, others advocate caution, especially with the risk of a recession still hovering and the EV industry's brisk pace of growth expected to slow in the near-term. Meanwhile, scepticism about the company's newest model, the Semi heavy-duty truck, are continuing to linger.
The stock is now trading just above the average analyst price target tracked by Bloomberg — suggesting Wall Street doesn't see much more upside. Meanwhile, Tesla's relative strength index, a technical gauge that measures whether a stock is under or over bought — shows signs of excessive buying, typically seen by markets as an indication that a decline is imminent.
Tesla shares can continue to rise until the end of the first quarter or early second quarter, "when signs of a potential hard landing may again slash valuation," Patriarch's Schiffer said.
Source: Thanks smh.com