The anti-work revolution driving a huge cultural change
The work ethic is the most important engine of capitalist civilisation. It keeps workers working long after they have satisfied their basic needs, drives entrepreneurs to found new companies and inventors to invent new things, and, in general, generates the surplus that pays for productive investment and social welfare.
Yet, the belief that work is a moral duty rather than an inconvenient necessity is hardly a natural one. In most civilisations, social status has been determined by your distance from productive labour – aristocrats in Naples even lost their patents of nobility if they were caught doing anything useful – while workers abandoned the grindstone for the alehouse at the slightest opportunity.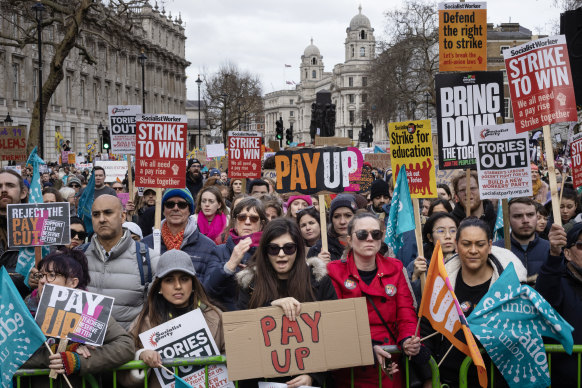 Today, America is the world's leading example of the power of the work ethic. Americans work longer hours than Europeans and take significantly shorter vacations. The month-long summer holiday that the French regard as a right strikes many Americans as a form of decadence.
High-earning Americans in law, banking and the executive suite routinely work more than 50 hours a week and some of them work more than 100.
Yet, this commitment to work is eroding at the edges and increasingly at the centre. The US labour force participation rate — the proportion of working-age citizens either working or actively looking for work — has declined from a high of 67.5 per cent at the turn of the century to 62.3 per cent.
The post-work revolution was led by men without college degrees. In Men Without Work, which was first published in 2016 and revised in 2022, Nicholas Eberstadt from the American Enterprise Institute produces some astonishing statistics on the number of prime-age men (25 to 54) who have fallen out of the labour market.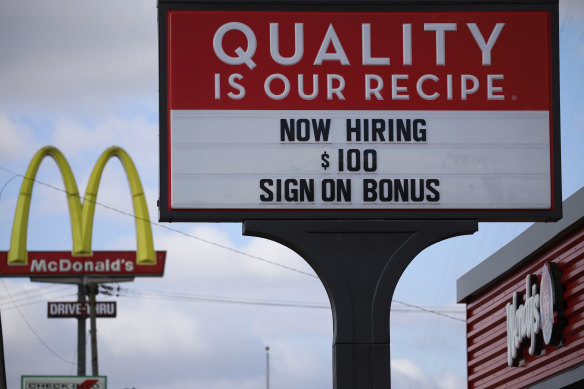 More than 11 per cent of these men, or 7 million, are neither working nor looking for a job. Barely half of native-born prime-age men with no high school degree are in the job market.
The Covid pandemic spread the post-work revolution to new groups, hence all the talk of "the great resignation" and "quiet quitting." Many older Americans decided to fast-forward their retirement: 1.75 million baby boomers retired in 2021 as compared with a million in the average year.
Most worrying of all is the changing attitude to work among the young. Employers report that millennials are more likely to regard work as a means of self-fulfillment rather than just an income stream. Anti-work activists cite appalling corporate practices on Reddit, praise The Right to be Lazy (1883), by Karl Marx's son-in-law, Paul Lafargue, debate the relative merits of "rage quitting" versus "quiet quitting," and advocate the virtues of a universal basic income, which does away with the need to work at all.
This anti-work revolt is obviously troubling for economic reasons: it reduces the economy's overall productivity and leaves urgent jobs undone.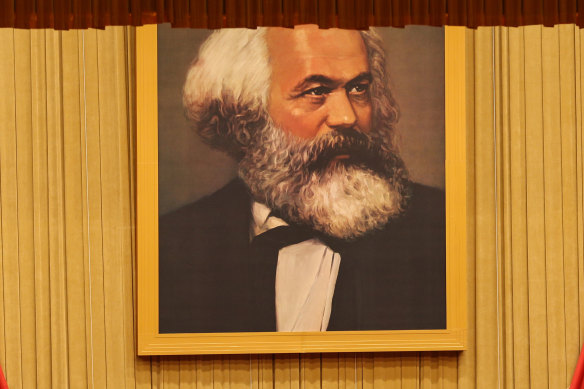 Studies of men who have dropped out of the labour market show that they spend most of their time in front of a screen, whether watching the TV or playing video games.
One bright spot is the nature of work. The Covid pandemic has had the unexpected consequence of shaking workers free from their usual practices and unleashing the power of new technologies such as Zoom. Companies are adopting a hybrid work system whereby workers cut their commuting to two or three days a week.
A solid body of evidence suggests that this is producing higher productivity and higher engagement. Companies need to widen and deepen this revolution.
Treat workers as responsible adults rather than errant children, intent on skiving off, or giddy adolescents, wowed by free beer and pizza. Use Zoom to reduce the need for work-related travel as well as trips to the office. Cut down on the proliferation of meetings. Stop bombarding employees with unnecessary emails, particularly from HR. Embrace part-time jobs so that older workers don't have to choose between working and retiring.
The easiest way to start addressing the work ethic problem is to start making work itself more attractive.
Bloomberg
Source: Thanks smh.com