Chinese firms restart coal supply talks with Australian miners
Australian coal miners are receiving enquiries from Chinese buyers eager to strike new supply agreements this year, in the latest indication that Beijing's unofficial ban on Australian shipments of the fossil fuel is starting to ease.
China has so far permitted only three state-owned power utilities and a steel-maker to source coal from Australia again, analysts and industry insiders say, but expectations are building across the sector that a complete lifting of the ban is possible within weeks.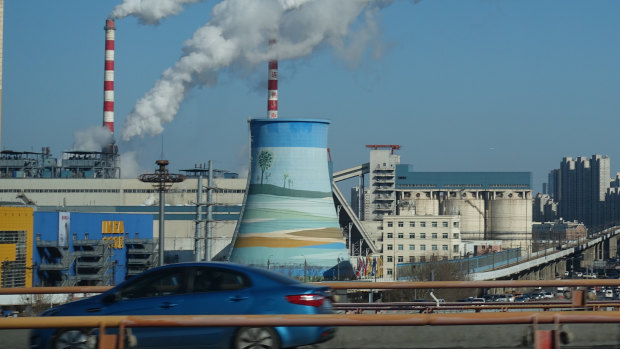 Several coal producers in the NSW Hunter Valley and Queensland have confirmed that Chinese buyers have asked about supplies of thermal coal for power generation and metallurgical coal, which is used in steel-making furnaces.
New Hope Group, an ASX-listed coal miner, said it had seen an uptick in enquiries coming from China, although it does not have spare coal volumes to sell.
"While China has not been a substantial export market for New Hope in recent times, we have seen a notable increase in enquiries from Chinese customers in recent weeks," a company spokesperson said.
"However, the group's current production remains fully contracted to existing domestic and international customers, with the majority of revenue generated from sales to our long-term customers in Japan and Taiwan."
Three other NSW thermal coal miners that have privately confirmed receiving Chinese enquiries also advised that they, too, lack sufficient spare capacity to enter into new supply deals immediately.
In Queensland, metallurgical coal producer Coronado told its shareholders last month that it had received Chinese enquiries and anticipated Chinese steel-makers would be able to buy coal from its Curragh mine this year.
"Coronado expects Australian metallurgical coal imports to China to return in 2023 and displace lower-quality and higher-cost Chinese domestic or US metallurgical coal production," it said.
A deterioration of diplomatic ties between Australia and its biggest trading partner in 2020 led to China slapping hefty tariffs on a range of Australian goods, including wine and barley, while an outright ban on Australian coal left dozens of vessels stranded off the coastline unable to dock.
The ban ultimately forced a realignment of global trade flows, leading to Australian producers sending more cargoes from local shores into other markets, including South-East Asia and India.
Four Chinese state-owned enterprises, including China Energy Investment Corporation and the Baowu Steel Group, were given permission from the nation's central economic planner in January to restart imports from Australia, analysts say.
International resources consultancy Wood Mackenzie said some Australian coal cargoes had since been sold into China, and it was aware of rumours that a complete lifting of the ban was possible as early as next month. Wood Mackenzie's head of Asia-Pacific coal research, Rory Simington, said removing the ban for all Chinese importers, including trading companies, was necessary for full-scale trade to resume.
"Chinese consumers usually want to purchase on a delivered basis to their plant in Chinese currency … Australian producers want to sell their cargoes on a 'free-on-board' basis [when the coal is loaded onto a vessel at the Australian port] in US dollars," Simington said.
"Chinese traders are the main link between these buy- and sell-side preferences."
Simington added other "headwinds" for Australia-China coal trade included falling Chinese domestic coal prices limiting appetite for imports, and the fact that Australian producers still did not have much available coal to sell following a "horror" year of severe weather disruptions in 2022.
"The recent fall in Newcastle thermal coal prices indicates that at least some producers have caught up on their long-term commitments and have some material available," he said. "But, in general terms, the market remains tight."
Coal prices surged to near-record levels in 2022 as Western nations shunned Russian cargoes to starve Moscow of the revenue it needed to fund the war in Ukraine, intensifying competition for Australian shipments.
Australia's coal exports, including metallurgical and thermal coal, are now forecast to earn more than $132 billion across 2022-23, overtaking iron ore as Australia's top export.
However, the longer-term outlook for Australia's coal industry remains deeply uncertain as countries across the world speed up plans to move away from carbon-intensive fossil fuels and embrace cleaner sources of energy.
If the world is to meet the Paris Agreement's ultimate aim of limiting global warming to 1.5 degrees – the level scientists say is necessary to avoid the most catastrophic effects of climate change – Australia's coal earnings could collapse by up to 80 per cent by 2050, according to the Reserve Bank.
The Business Briefing newsletter delivers major stories, exclusive coverage and expert opinion. Sign up to get it every weekday morning.
Source: Thanks smh.com