Want that coffee with olive oil? Starbucks thinks Italians will
Italians have rules about coffee. Cappuccino, for instance, is a morning drink, so don't try ordering it for an afternoon pick-me-up. In most cafes, coffee is consumed standing at the counter, and variations are few, usually involving only the amount of water and/or milk to be added.
Still, Starbucks, which breaks all those rules with its long menu of options that are served at any time of day, opened in Italy in 2018 and has amassed a following. On Wednesday, the company bet on Italy once more with a combination of two ingredients at the heart of this country's food pyramid: coffee and olive oil.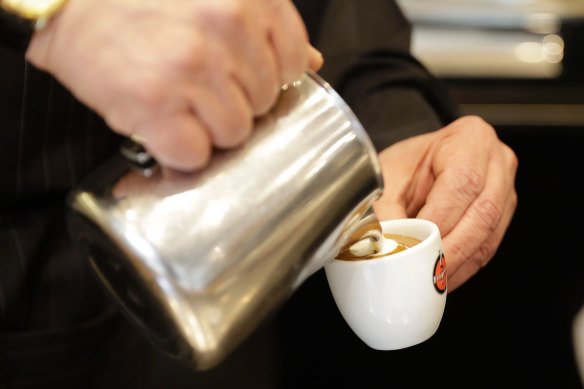 The new beverages, branded Oleato, debuted this week at an invitation-only dinner (co-hosted with the National Chamber of Italian Fashion) at the Starbucks Reserve Roastery in Milan on Tuesday, the first day of Fashion Week. Lizzo performed. Vogue's top editor in America, Anna Wintour, attended.
On Wednesday, Oleato, which can mean oiled, oleate or greaseproof in Italian (and which is now trademarked by Starbucks), was introduced to the masses at the company's flagship Italian venue in downtown Milan. Five olive oil-infused beverages were on the menu, including the golden foam espresso martini, which concluded the dinner.
In an online introduction, Howard Schultz, the founder of Starbucks, promoted the new coffee line as a "transformational idea" — his own — which came to him while he was travelling through Italy last summer. He called it, glowingly, "a unique alchemy of two of nature's most transcendent ingredients".
Schultz has been right about Italy before. Starbucks has opened more than 20 cafes there in just over four years, mostly in the north and recently in Florence. "Italians have embraced Starbucks in a way that many did not see coming," Schultz said in his introduction.
Other American ventures have not turned out well. Last year, Domino's Pizza bowed out of the Italian market for good, seven years after it bet that Italians would warm to having pineapple on their pizzas.
The steady line of customers waiting to be served at the Milan roastery on Tuesday suggested, at the very least, that adding olive oil to coffee may have generated some buzz. To be fair, people have been drinking coffee with butter for a while now.
Periodically, a server would float out the front door bearing a tray with small paper cups filled with Oleato samples to temper the wait, building expectations of the new delights inside. Whether the potential customers actually liked the new beverages remained a mystery: In reporting this article, I was barred from asking people their opinion. "In-store interviews of our customers are also not permitted out of respect for their privacy and Starbucks Experience," the company said. It also refused to say whether there were taste tests in Italy before the event. Or how the olive oil company was selected.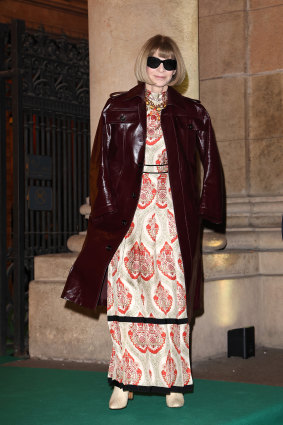 Writing in La Stampa, the food critic Lorenzo Cresci gave the "Oleato golden foam cold brew" a vote of 6.5 out of 10 and said that, "overall, it can be appreciated". He rated the caffe latte a 7, with "a strong flavour that leaves a pleasant taste in the mouth". And he noted an orange flavour that dominated the Oleato iced cortado, giving it a 6.5. (My taste buds may have been a bit embittered by the no-interview rule. But in tasting three of the oil-infused drinks, I found that the foam brew had the most distinctive olive oil flavour.)
Because Oleato was released only Wednesday, it is too soon to know how a more representative group of Italians will feel about the oil-coffee combo.
Denis Pantini, a food-sector specialist at the think tank Nomisma, said he was curious about the product given that olive oil was normally on the B-list, taken for granted by Italians even though "every family has a bottle of olive oil in the kitchen".
From a cultural point of view, olive oil, like wine and pasta, is "an ambassador of 'made in Italy,'" he said, and associating with "a colossus like Starbucks" could improve the visibility of Italian olive oil producers.
Some olive oil producers are intrigued by the new horizons that could open from adding olive oil to coffee, "a very challenging innovation" that could relaunch olive oil's image "especially among young people", Anna Cane, president of the olive oil group of the Italian Association of the Edible Oil Industry, said in an email.
That said, the association, known as Assitol, noted that olive oil had already migrated from the salad bowl to more innovative uses, including panettone, the Italian Christmas cake, and cocktails such as "drinkable pizza", concocted for Assitol based on olive and tomato. "Oil dream", a cocktail using grapefruit and olive oil, is expected to be presented this year.
But not everyone is enthusiastic about the new products.
"On one hand, it's good, because people are speaking about coffee. On the other, it takes away a slice of the market, because if you're drinking that product, you're not drinking espresso," said Giorgio Caballini di Sassoferrato, the founder and president of a consortium that is trying to persuade UNESCO, the United Nations Educational, Scientific and Cultural Organisation, to recognise espresso as part of the Intangible Cultural Heritage of Humanity.
Traditional Italian espresso is not just any coffee, they claim. "It's a culture, a ritual, a social tradition," he said. "It's not a product, it's a system," in which class and financial status don't count. For the most part, "rich or poor, people drink espresso in bars". It typically costs between around one euro or just above; Starbucks is considerably pricier.
Coffee with olive oil, on the other hand, left Caballini di Sassoferrato "a bit perplexed", he said.
This article originally appeared in The New York Times.
Source: Thanks smh.com