Strong technology skills are essential for the modern accountant
Nine years ago, accountant Doug Moore took a paid internship at an accounting firm that required him to leaf through stacks of files full of paper in clients' offices.
Now, his firm and most of the businesses they service are fully digital, collaborating online using cloud-based software and with the ability to access and analyse real-time data.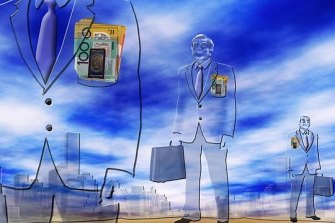 "Being in the cloud means we have the information we need at our fingertips," says Moore. "We get answers in real time, which makes the whole process a lot more efficient."
Technology is transforming how accountants work and changing clients' expectations of the services they provide. It has enabled accounting firms to focus on higher-value services such as providing business advice, which means more emphasis on employees with different skills.
There has been little research on the skills early-career accountants need to succeed in this new environment.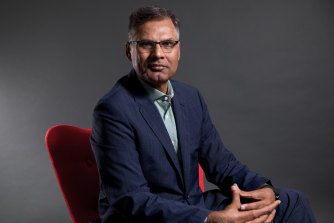 To address this, Professor Rahat Munir, the Head of the Department of Accounting and Corporate Governance at Macquarie Business School, surveyed 315 accountants under the age of 30 and 175 managers.
Munir collaborated with Associate Professor Denise Jackson from Edith Cowan University and Professor Grant Michelson, the Interim Associate Dean, Learning and Teaching, at Macquarie Business School to complete the report.
New expectations
"We were looking for what desired skills these young accountants need right now and how they're valued by employers," Munir says. "This information is really important for early-career accountants themselves but also employers, recruiters, universities, professional organisations and policy makers."
Munir chose participants representative of the profession — from the Big Four, mature accounting firms, small practices, commercial organisations of all sizes and recruiters.
Some results were surprising, he says, such as many employers expecting early career accountants to be familiar with data analytics. "Previously data analytics had been part of a mid-career or senior accountants' skill set so we were very surprised that now graduates are expected to know it."
The report, entitled The Impact of Technology on the Desire Skills of Early Career Accountants, confirmed that new accountants need to be tech savvy. Well over half of all clients now use cloud-based software, according to CPA Australia, the peak accounting body that commissioned the survey.
Effective communication skills were also highly valued by both early-career accountants and their managers, followed by problem solving and professionalism. All these skills go hand-in-hand to make an accountant a trusted business adviser, Munir says.
Support in tough times
These capabilities have become particularly prized during the COVID-19 pandemic when accountants have advised distressed businesses about how to access government incentives and make smart financial decisions to survive the crisis.
Moore, now aged 28 and working as an insolvency specialist in a public company, says his communication skills have really come to the fore in the past few months during the pandemic.
"I've been speaking with many company directors who are going through extremely tough times," Moore says. "Sometimes I face some very challenging conversations. They don't know what their future looks like but they want all the support we can provide to help them to get through this."
Moore has also had to hone his listening, as well as written, communication skills to ensure he uses appropriately sensitive words when creating reports. Keeping a professional demeanour at all times has been critical, too.
Interestingly, some attributes did not rate highly in the survey of young accountants, Munir says, including teamwork and collaboration. "We think it's because many younger accountants are given autonomous work to do, they may even operate in a silo, and they are not so involved in teamwork," he says.
One conclusion of Munir's research is that students cannot just complete university, become an accredited accountant and believe they have the skills needed for a successful accounting career.
"People have to be lifelong learners, to learn on the job but also undertake professional development, either through an accounting association or maybe a microcredential at a university to keep developing new skills and improving existing ones," he says.
Munir's team is now expanding the survey to compare the Australian results to early career accountants in New Zealand and possibly globally.
This article was first published in Macquarie University's The Lighthouse.
Source: Thanks smh.com