Mind the cap: NSW public sector pay limit is hitting wages across the board
A cap on public servants' wages growth imposed for almost a decade by the NSW government has stifled pay increases for a host of private sector workers across the state.
A study by analytics firm AlphaBeta reviewed wages growth in private sector occupations which have a "high connection" to the public sector – such as jobs in education and health – and compared that to wages in occupations with less connection to the public sector – such as construction and retail.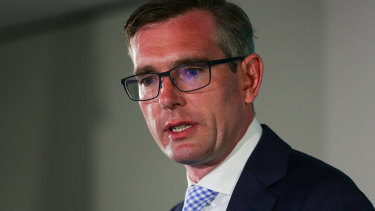 It revealed that since a 2.5 per cent annual growth cap on public sector wages was introduced in 2011, private sector workers in occupations with a high connection to the public sector had wages growth one third slower than jobs with little connection to the public sector.
Private sector occupations affected by slower wage growth due to the public sector cap included private school teachers, vocational trainers, child carers, personal carers, administrators, information officers, security workers, nurses, midwives and other health workers.
AlphaBeta director Andrew Charlton, who authored the report, said the findings showed public sector caps have suppressed wages growth across the economy.
"It might be politically popular to cut the wages of public servants but I doubt it would be so popular if voters recognised it flowed through to hold back the growth of their own wages," he said.
In October the NSW Industrial Relations Commission limited wage increases for 170,000 public servants to 0.3 per cent this financial year. Then last month the state government lowered its long-standing 2.5 per cent cap to 1.5 per cent for the next three financial years. These measures will save the state budget $4.3 billion over the next four years.
Mr Charlton said the very low public sector wage growth caps imposed by governments was causing unnecessary economic damage.
"Governments have been boosting incomes in almost every way they can think of – through tax cuts, stimulus payments, higher unemployment benefits and JobKeeper," he said. "But public sector wage caps run counter to these policies … at a time when the economy needs to be supported."
Wage stagnation has been a key economic challenge for much of the past decade. Reserve Bank governor Philip Lowe has warned low wage growth is "diminishing our sense of shared prosperity" and last year blamed public sector wage caps (like those in NSW and elsewhere) for helping to entrench the problem.
But Treasurer Dominic Perrottet says the 1.5 per cent wages cap is necessary given falling budget revenue.
"At a time when wages are flat in the private sector – and in many instances people are taking a pay cut – 1.5 per cent is generous, measured, responsible and leads the way," he told the Herald in an interview last month.
Mr Perrottet said the government's policy allowed for wage increases of more than 1.5 per cent if tangible productivity gains can be negotiated.
A 2017 study by the Centre for Future Work also found the public sector wages cap had contributed to broader wage stagnation. It also estimated the cap had reduced NSW consumer spending by $3.4 billion from 2011 to 2016 and cut the cumulative total of Australia's GDP by almost $8 billion over that period.
Start your day informed
Our Morning Edition newsletter is a curated guide to the most important and interesting stories, analysis and insights. Sign up here.
Source: Thanks smh.com