The true heart of Westfield: Shirley Lowy dies aged 86
The wife of Australian shopping centre magnate and Westfield founder, the respected Shirley Lowy, has died at the age of 86 surrounded by her husband Sir Frank Lowy and her sons.
The Lowys are known in business and social circles as being an incredibly close family. Sir Frank and Lady Lowy were married for 68 years after meeting at a chanukah party in 1952 and marrying 18 months later. The couple have three sons, David, Peter and Steven.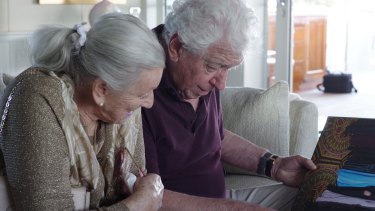 The Lowy family released a statement following her passing in Tel Aviv late last week after a battle with dementia.
"Her loss to us is immense and will be deeply felt forever. While she never sought a role in our family's involvement in corporate life, she provided the secure base on which it was built. She kept us conscious of the most important things in life."
"Her care and concern extended beyond her growing family to the wider community where she quietly launched philanthropic initiatives to help those in need. Having come from humble beginnings, she searched for new ways to improve the lives of others."
"We will always honour her memory and take some small comfort in the fact that the good she did touched thousands of lives."
Born in Sydney to immigrant parents, her father from Poland and her mother from the UK, Shirley Lowy (nee Rusanow) spent her early years in Bondi. The family later family moved north so she could recover from a bout of rheumatic fever.
Lady Lowy completed an Arts Degree after her sons grew up, but her focus remained on her family to the point where she would forgo glamorous events to spend time with them instead, the statement said.
Lady Lowy also founded the Chai Foundation, which helped Jewish families who were struggling, funded scholarships at Moriah College in Sydney and set up houses for children from troubled families in Israel.
Source: Thanks smh.com