Block's Afterpay bid wins final approval from Spanish central bank
US group Block has received the final regulatory approval for its $39 billion takeover of buy now pay later group Afterpay, capping off the biggest deal in Australian corporate history.
Afterpay told the ASX on Tuesday that it had received final approval from the Bank of Spain, which was the final hurdle the deal need to clear before being completed.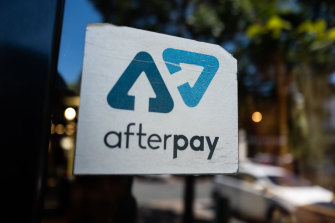 Afterpay shareholders have already resoundingly approved the deal with more than 99 per cent of shares voted in favour of the proposal.
Block, led by Twitter founder Jack Dorsey, plans to integrate Afterpay's buy now pay later products with its suite of payment technology products, including its successful white payment terminals that are part of its "Seller" business.
With the approval from Spain's central bank now in hand, the deal is expected to be formally completed on February 1.
Ahead of that date, Afterpay's shares will be suspended from trading on January 19. Block's secondary shares, known as CHESS depository interests, will begin trading on the ASX from January 20.
The deal caps off an incredible run by the Nick Molnar and Anthony Eisen founded group since it listed on the ASX in 2016 following an initial public offering where it raised $25 million at $1 a share. Afterpay's shares closed trading at $73.51 on Tuesday.
Afterpay's chairman, Elana Rubin, said: "Afterpay, its leadership and team have shown that groundbreaking fintech innovation built in Australia can reach global proportions. The team are incredibly excited at the prospect of beginning an extraordinary next phase with Block and look forward to implementation on February 1."
More to come
Source: Thanks smh.com