New work safety guidelines needed to address heat and smoke: ACTU
National health and safety guidelines have been targeted for urgent updating to address the risks of working in heat and smoke.
The Australian Council of Trade Unions will on Thursday release new draft guidelines to address the unprecedented work safety threat caused by extreme pollution caused by bushfires.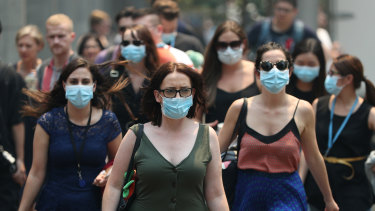 The guidelines include advice on how to minimise exposure to heat and smoke pollution and how to recognise serious health risks.
ACTU secretary Sally McManus said occupational health and safety regulations needed to be updated to recognise the impact of global warming.
"Action is needed now to make sure that our workplace health and safety regulations are fit for purpose in a changing Australian climate," she said.
"Global warming will mean hotter temperatures as well as more bushfires. This is already effecting working people, especially those who work outside.
"The levels of smoke we have seen on the east coast in recent weeks has been more than 10 times the hazardous level, but we have seen reports of workers being ordered to keep working. This is completely unacceptable."
The ACTU is distributing new advice relating to heat and smoke exposure to all Australian unions and trade and labour councils.
The advice includes taking 10-minute hourly breaks in temperatures of 30 to 32 degrees and up to 45 minutes in temperatures above 42 degrees. Advice on unsafe air quality, associated health risks and the need to work inside at times of high exposure are also outlined.
Source: Thanks smh.com