Club industry claim that punters prefer cash labelled 'absurd'
ClubsNSW chief George Peponis says a mandatory cashless gaming card could exacerbate problem gambling by channelling recreational punters into unregulated online casinos.
Peponis said the clubs industry supported cashless payments, but opposed a mandatory gaming card, because there was no evidence they would address problem gambling and not adversely impact on recreational punters.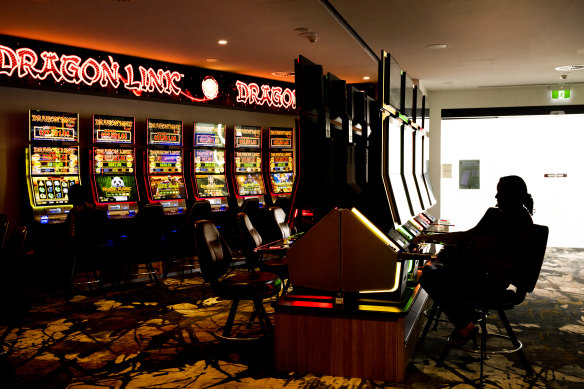 "We are not convinced that an untested mandatory cashless card is the way to go," the ClubsNSW chairman said. "The international experience demonstrates that forcing players to use cards drives recreational players to other forms of gambling, in particular to unregulated online casinos, and can exacerbate problem gambling.
"We know that society is moving towards a cashless economy, which is why we already have a digital wallet trial underway. It's our belief that people should have the ability to pay for play on a poker machine using cash or digital technology – just as they have options when it comes to paying for everything else."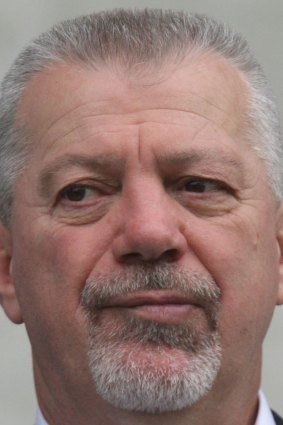 ClubsNSW asserts the NSW government proposal to introduce a mandatory cashless gaming card would "punish" recreational punters by removing their choice in how they spend their money.
However, University of NSW economist Richard Holden said this argument was "absurd" because cash use in Australia is a small part of overall transactions – by many accounts under 10 per cent.
"The trend is the global trend which is cash has disappeared to a great degree from our lives and continues to do so," he said.
Professor of marketing Ellen Garbarino, from the University of Sydney business school, said most people were spending much less cash and using electronic payment methods "even for small ticket items". She said the club industry's rationale that it can't operate in a cashless economy "is probably wrong".
"They could quite easily operate in a cashless economy just as most businesses do, but they probably don't want to," she said.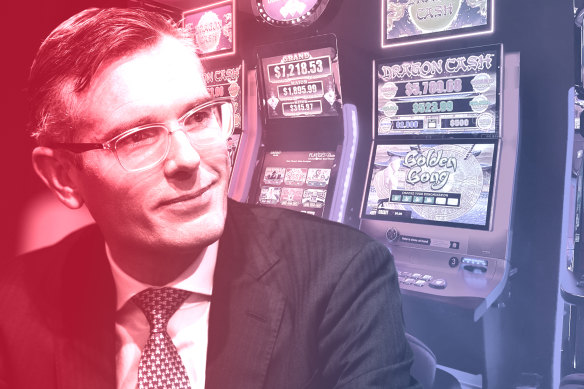 "Companies in general that operate with a lot of cash in their system are often less strict in their accounting than they ought to be and operate in the grey market."
ClubsNSW, which has vowed to fight the proposal in the lead up to the March state election, has raised concerns that the cashless card would empower government bureaucrats to monitor spending and track gambling transactions.
It also said a cashless gaming card would require players to create an ID that links a bank account to their gambling transactions.
"There has been no thought about who will have access to the data and for what purposes. Recent data hacks show that there are significant privacy risks when large amounts of data are held in a central location," it warns.
Garbarino said while clubs may be concerned about government oversight, punters would also see how much they were spending on gambling on bank statements. This was often less obvious when they were spending cash.
University of Sydney professor Sally Gainsbury, who specialises in gambling psychology research, said poker machines were unique in requiring the use of cash.
"The argument that people wouldn't play if there was no cash hasn't ever been tested," she said. "There is no evidence to suggest that's the case.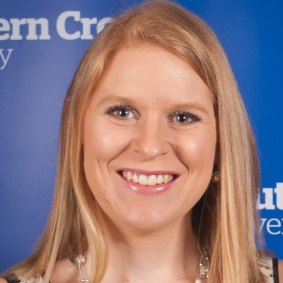 "It is like a muscle memory thing. People are used to playing cash, so there would be an adjustment period. But just in the same way that people have migrated from the physical tabs to online, it is highly likely that with the right set up people could easily migrate over to a cashless system, particularly if it was mandatory."
Gainsbury said because most other consumer activity was cashless or facilitated cashless transactions, most punters would adapt, but this was untested. Gaming NSW was in the early stage of conducting a trial at a club in Newcastle.
"There is a lot of evidence that customers are moving towards cashless ways of paying for almost every other activity," she said.
"It would be surprising if there was something so unique about poker machines that consumers wouldn't transition."
University of Sydney PhD student Thomas Swanton has been researching the impacts of different payment methods on gambling. Gainsbury and Garbarino are supervising his work.
He recently presented some of his findings on consumer views on cashless gambling. It showed that while some punters were concerned they might find it harder to control spending using cashless methods of payment, the system could be established to require them to set limits.
They could get regular activity statements and push notifications if they exceeded a set limit on spending and incorporate this with self exclusion systems.
One of the study participants who uses poker machines said cashless gambling was "a step in the right direction if it's linked into a self-exclusion scheme" that limits the amount of funds that can be accessed on the card.
"For me it's a massive advantage over cash because cash is unlimited … and it should be linked to your identity," the study participant said.
Another said: "Having a card helps facilitate that transparency on how much I've actually put into a machine because in the past I wouldn't have a clue."
The research also found the cashless system would need to be mandatory to be effective in preventing people from switching to cash after blowing their card limit.
Some participants raised concerns about privacy and freedom of choice if cashless gambling methods were introduced.
Source: Thanks smh.com